Filling the Shelf – 78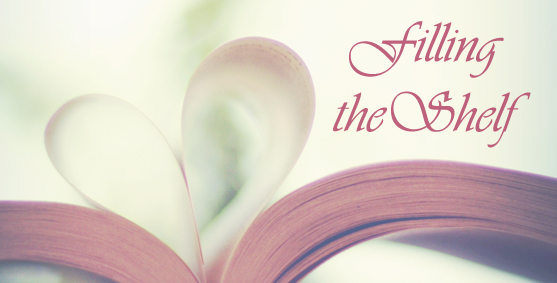 Filling the Shelf is basically Mailbox Monday or the more recent Stacking the Shelves, but with a title that suits my blog! If you're interested in joining the fun or seeing what other bloggers added to their shelves, I invite you to visit the two hosts!
Happy Sunday all!
Wow, I feel like it's been a while since I wrote something here. Even though I published a few posts, I have been more than busy with back-to-school season. I'll be hiding under piles and piles of papers to read and write, and presentations to prepare until the end of September, but I did manage to schedule a few posts. So you probably won't feel like I'm missing too much!
So, big mailbox this week since I didn't do one last week. There are even a couple of books missing. As you can see it is heavy in fantasy/steampunk. I think reading the last two books of the Mistborn trilogy has really woken up my passion for the genre, after many years of reading very little of it!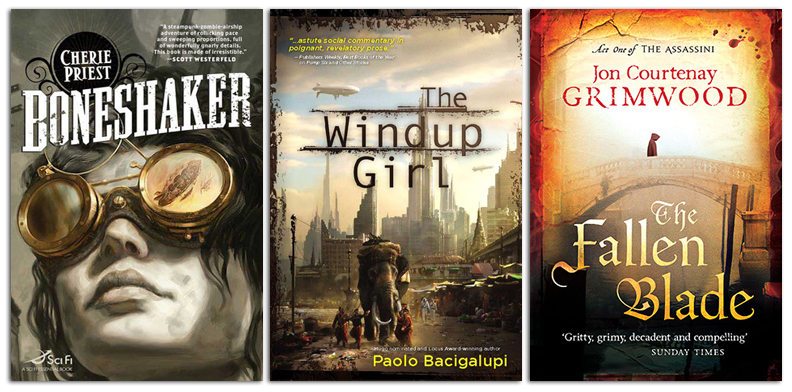 Boneshaker by Cherie Priest  (First in a steampunk series, this one has been many times recommended on many, many blogs I follow. It's time I get to it. Also, zombies!)
The Windup Girl by Paolo Bacigulapi  (Steampunk again, recommended many times too. Really excited to finally be adding it to my shelf!)
The Fallen Blade by Jon Courtenay Grimwood  (Historical fiction meets urban fantasy! Interestingly, this cover has a more historical feel, while the US one, which you can see on Goodreads, is much more of the UF tradition.)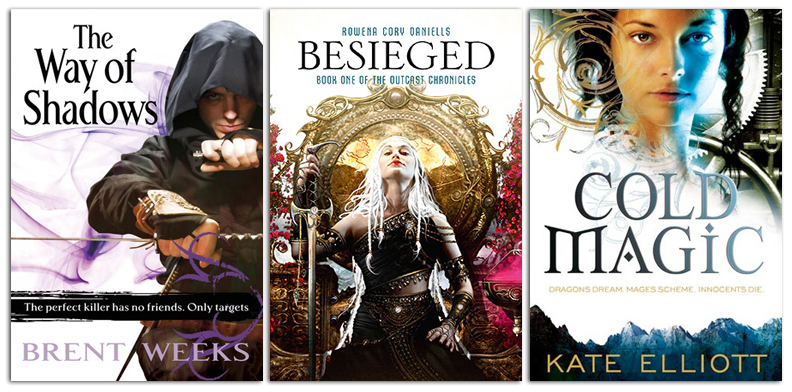 The Way of Shadows by Brent Weeks  (A fantasy novel about assassins. I love stories about spies and assassins, and this is one I knew the Man of the House wanted to read too.)
Besieged by Rowena Cory Daniells  (This high fantasy sounds like most fantasy novels : kingdoms at war, feuds, etc. After reading an interview with the author, I became extremely curious of it, so here it is!)
Cold Magic by Kate Elliott  (Steampunk again. Funny story : I actually bought the second book a few months ago, and only realized my mistake when it arrived home. Now I can finally read it from the start!)
What did you add to your shelves recently? Have you read one of these books?