Filling the Shelf
Welcome to Filling the Shelf, or as many of you know it, Mailbox Monday! If you're interested in joining the fun or seeing what other bloggers added to their shelves, click away! (but beware, visiting other mailboxes will probably add to your neverending wishlist!)
Good Monday everyone!
I've got a blue mailbox to share with you this week!
But first, I wanted to thank all of your for your comments and thoughts two weeks ago; it was really, really appreciated. Thank you! <3 My mom has had her ups and downs since, but after a quick trip to the hospital last week, her medications were adjusted and she seems to be doing better now. She has a bit more energy and, consequently, her spirits are up too!
So I've been busy and a bit stressed, and I didn't get back to blogging as much as I would have liked, but I still managed to comment here and there and start writing a couple reviews. Fingers crossed I'll complete them soon and have them up this week.
And now, the new books! I'm really looking forward to reading them all. I'm already familiar with Gabrielle Zevin, Megan Miranda and Kate Quinn, but I heard amazing things about the others too. Where to start?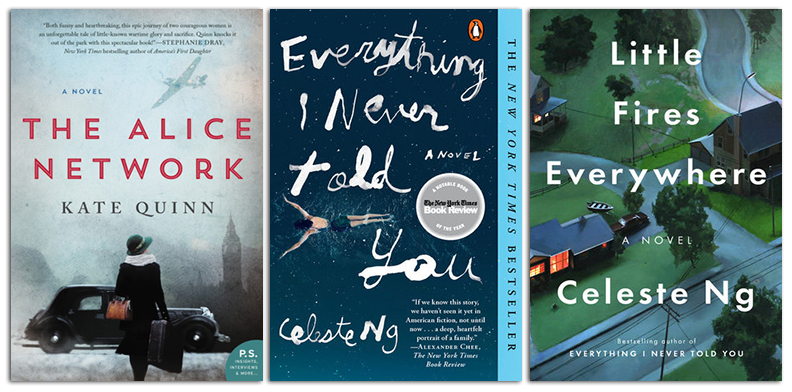 The Alice Network by Kate Quinn – Everything I Never Told You and Little Fires Everywhere by Celeste Ng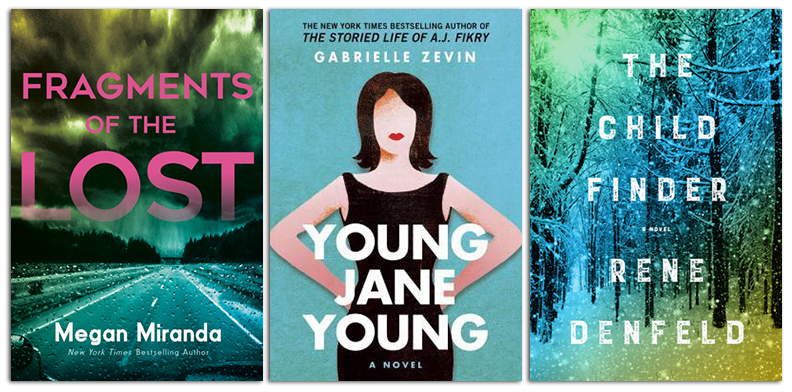 Fragments of the Lost by Megan Miranda – Young Jane Young by Gabrielle Zevin – The Child Finder by Rene Denfeld
What books did you recently add to your shelves?