I'm back! & Filling the Shelf
Hmm, is this thing on?
Yes?
Well, hello then! Hello and welcome back!
(feel free to skip to the Mailbox below  for the books! 🙂 )
It's been two months since I last posted here but honestly, it felt like a year. So much has happened…
We moved. It was a move we had long wished for, from our tiny condo in the city to a house out of town. I still love the city but I love having trees and quiet even more! This being said, that move was SO exhausting. I can't remember ever feeling this tired, discouraged, just, feeling like I wanted it to be over with a.s.a.p. By the time we moved it I just felt empty. Even though I love the new place, so much energy had been spent I just needed time to pick myself up.
Meanwhile, I neglected the blog and it sort of disappeared from online. Oops! Obviously it's back now, I only need to pull a few posts from the archives and add them back.
As we reached November I started to feel better. Slightly optimistic. Energized. I made plans to fix the blog, to participate in Nanowrimo… and then my mom had a cardiac event (infarctus). She's home and okay now, but that was the scariest thing I've faced so far in my life. I'm still trying to figure how to handle this. She's okay, but she's not; her heart is weaker and it's still early (not 3 weeks yet). There are risks of it happening again, and that's scary. We won't know much before her followup in February. My mom is my rock, my everything, and though I'm an adult, I'm not ready to be without her yet. So, I don't know. My brain has been shuffling between anxiety and hope for the past few weeks and to be honest, I'm a bit of a mess.
So, that's where I'm at right now. Fingers crossed and trying to stay positive! If you've got any comfy, heartwarming reading recommandations, send them my way!
* * *
Through all this I've missed reading and talking about books and blogging – so I'm back. I'm hoping bringing back a bit or normalcy to my life might help. Here are some of the books I've recently added to my shelves. Looking forward to all of these (though Oathbringer was more of a birthday gift for the Man, as I still have to catch up with this series!)
Welcome to Filling the Shelf, or as many of you know it, Mailbox Monday! If you're interested in joining the fun or seeing what other bloggers added to their shelves, click away! (but beware, visiting other mailboxes will probably add to your neverending wishlist!)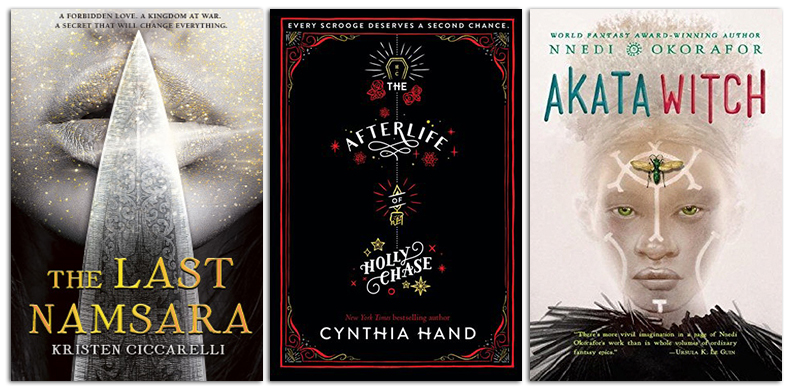 The Last Namsara by Kristen Ciccarelli – The Afterlife of Holly Chase by Cynthia Hand (audio) – Akata Witch by Nnedi Okorafor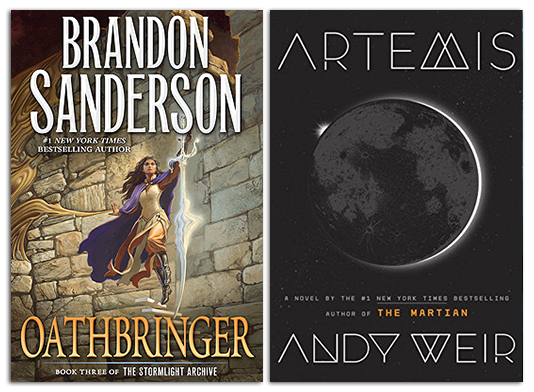 Oathbringer by Brandon Sanderson – Artemis by Andy Weir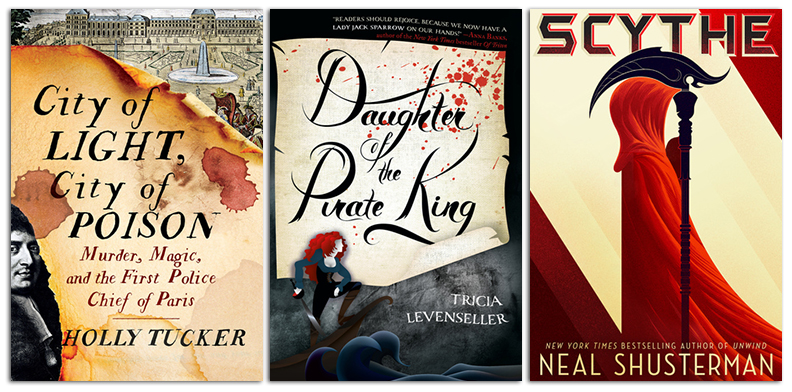 City of Light, City of Poison by Holly Tucker (audio) – Daughter of the Pirate King by Tricia Levenseller (audio) – Scythe by Neal Shusterman (audio)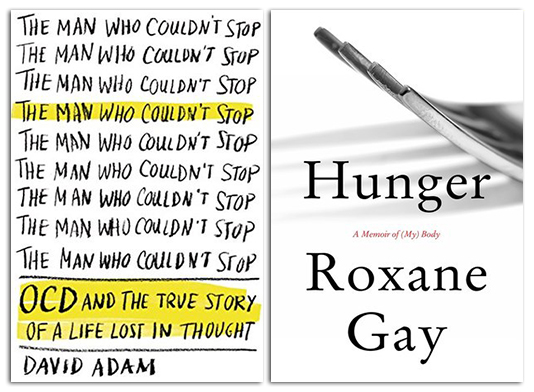 The Man Who Couldn't Stop by David Adam – Hunger by Roxane Gay
What books did you recently add to your shelves?