Ten books I want to read this summer!
Obviously, I'm hoping to read a lot more than 10 books by the time summer officially ends in September! But, putting aside new releases and books recently acquired, there's a bunch of books on my shelves that have simply been sitting there too long – some for a few months, others for years! It's time to dust them off and see what they are about.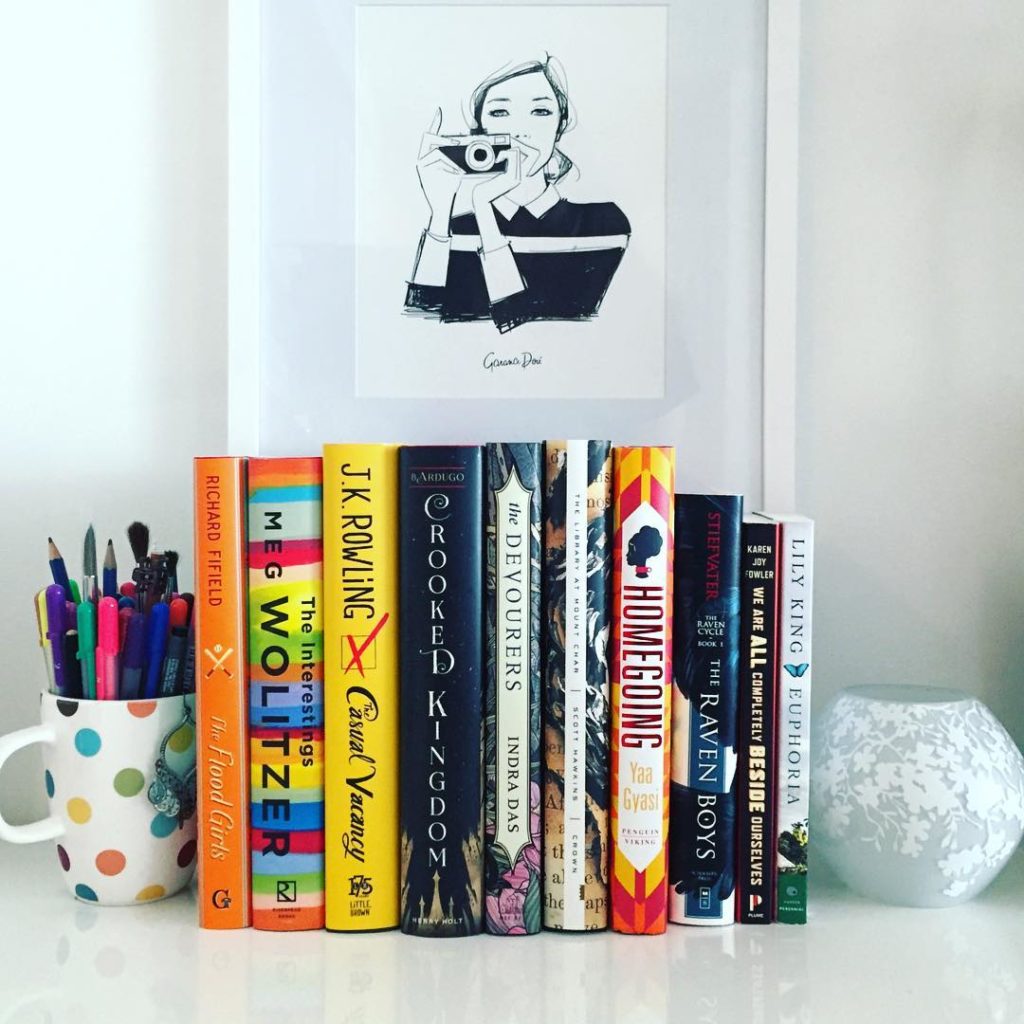 – The Flood Girls by Richard Fifield
– The Interestings by Meg Wolitzer
– The Casual Vacancy by J. K. Rowling (This is one of the oldest unread books on my shelves. I've had it since it came out… in 2012! 5 years later, it's more than time I read it!)
– Crooked Kingdom by Leigh Bardugo (I recently read Six of Crows, I'm excited to see how it concludes!)
– The Devourers by Indra Das
– The Library at Mount Char by Scott Hawkins
– Homegoing by Yaa Gyasi
– The Raven Boys by Maggie Stiefvater (This one is mostly a reread, since I read the first two thirds of it before exchanging my paperback for hardcover. I want to start again, finish it and read the rest of the series!)
– We Are All Completely Besides Ourselves by Karen Joy Fowler
– Euphoria by Lily king
I feel this is a good mix of things, both adult and YA fiction, some fantasy, some small books and some big ones. Of course I'd like to read all of them, but I'll be happy with myself if I read at least half.
What on your summer reading list?