Filling the Shelf
Welcome to Filling the Shelf, or as many of you know it, Mailbox Monday! If you're interested in joining the fun or seeing what other bloggers added to their shelves, click away! (but beware, visiting other mailboxes will probably add to your neverending wishlist!)
Good Monday everyone!
I hope your week went better than mine : I was so ready to get back into blogging, but alas, it wasn't to be. I got sick with my second cold this month, and this one was a very nasty one. Of course, when one of us is sick, the other soon is, too, so we've both spent the weekend inside, resting. I'm still coughing my lungs out but the worst seems to be in the past, and I've managed to do lots of reading.
I did manage to write one review, too, for Fiona Barton's The Child I liked it, mostly! It's out this week, too!
This week will be better, I just know, so I should have a positive update next Sunday. My mom is coming for a "surprise" visit. She's moving closer to me, which is very exciting, so we're going to look for some places for her!
And now, the books! You guys might recognize the first three from my 10 Thrillers I've Recently Added To My TBR list, and I am really looking forward to all of them – but most specifically, The Fact of a Body, which just sounds really interesting to me. And I've been wanting to read I Am the Messenger for so long, it's quite close to the top of my TBR right now!
The Fact of a Body by Alexandria Marzano-Lesnevich – He Said/She Said by Erin Kelly – One of Us is Lying by Karen M. McManus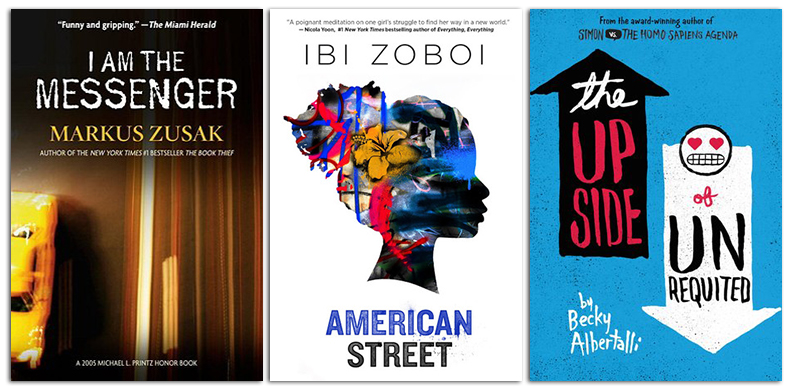 I Am the Messenger by Markus Zusak – American Street by Ibi Zoboi – The Upside of Unrequited by Becky Albertalli
What books did you recently add to your shelves?