Filling the Shelf – 245
Welcome to Filling the Shelf, or as many of you know it, Mailbox Monday! If you're interested in joining the fun or seeing what other bloggers added to their shelves, click away! (but beware, visiting other mailboxes will probably add to your neverending wishlist!)
Good Monday everyone!
Hope you all had a good week! We had a huge snowstorm and it was beautiful. So much snow! Working from home, I was able to set some time aside to watch it fall while reading The Bear and the Nightingale (loved it so much!), as well as I spent some time with the man shoveling outside. I count myself lucky though, because it's easy to enjoy the sight of winter's coat when you don't have to get out. Just out of the city, about 300 people were trapped for up to 13 hours on the highway. Yes, 13 hours! What a nightmare! 🙁
And now, about books!
This week I wrote a review for Caraval. It was disappointing for me, unfortunately, though it did have a few interesting aspects.
I also added some books to my shelf! Crosstalk excepted, these are all YA fantasy. I loved Rin Chupeco's YA horror novel The Girl from the Well (though I still have to read the sequel) so I knew I'd want to get my hands on her new YA fantasy as soon as it came out. I can't wait to read it! As for Crosstalk, it is also speculative fiction, and with a really fun premise. It sounds a bit like a romcom taking place in a not too distant future, and I've been wanting to read Connie Willis for a while. Sounds like a good one to start with!
And they sort of make a nice group together!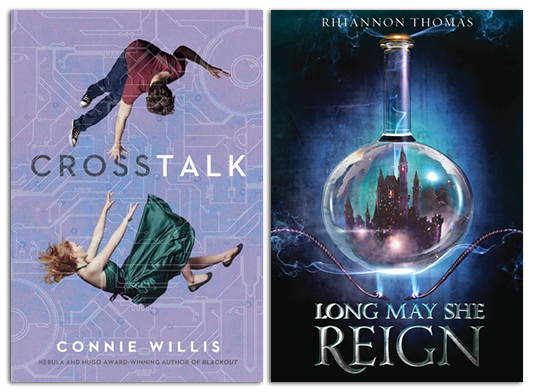 Crosstalk by Connie Willis – Long May She Reign by Rhiannon Thomas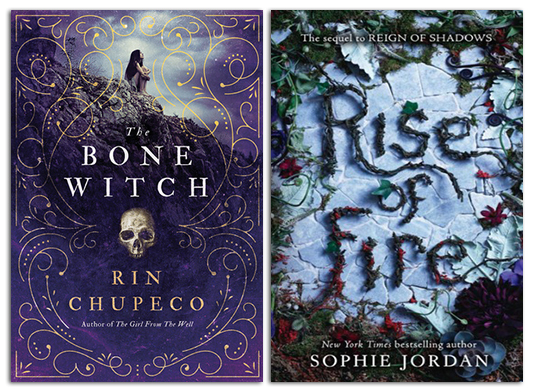 The Bone Witch by Rin Chupeco – Rise of Fire by Sophie Jordan (audio)
What books did you recently add to your shelves?