Review : A Taste of Heaven by Meg Tilly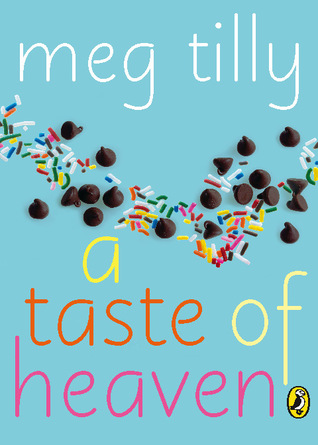 A Taste of Heaven by Meg Tilly
Pages : 264
Genre : Fiction, Middle Grade
Stand Alone
My Rating : 3,5/5
From the back of the book :
Madison Stokes leads a pretty average life: average mom and dad, average looks, average grades—well, maybe her little sister is MUCH brattier than average—but nothing out of the ordinary.
All that changes when quiet, secretive Alyssa Hawkins moves to town. When Madison takes Alyssa under her wing, the two girls quickly bond over chocolate-chip cookies and become best friends. Amazingly, Alyssa doesn't even mind Madison's bratty sister!
But there are some things Alyssa still won't share. Why won't she talk about her family? And why is she so reluctant to have Madison over to her house? She's harbouring a secret that could put their treasured friendship in jeopardy—and when Madison finds out by accident, Alyssa makes Madison promise not to tell anyone, not even Madison's parents.
But should Madison tell them anyway? When is it all right to tell a little white lie… and when should you come clean with the truth?
My Thoughts :
Do not be fooled by my 3,5 out of 5 stars rating. I'm pretty sure this book is better than I say. In fact, I would probably have enjoyed it much more and I gotten into it with the right expectations! I requested the book on Netgalley on a not-so-good day. Tired, I thought I was requesting a young adult novel when it was, in fact, an adorable middle grade book. And now that I had it, I might as well be reading it, right?
It would be difficult for me to judge how good the book was compared to other middle grade books, as I rarely read books for this specific slice of the market. But I had fun. Sure, it was so predictable, but again: I'm really not the expected audience!
The book was cute, and easy to read. Madison was adorable, nice, generous. I loved her relationship with her parents, and how her friendship evolved with Alyssa. I also loved how naive she was – something expected for her age – and how she reacted to Alyssa's different lifestyle – especially when visiting her house! She also had a nice touch of maturity, which made her a very enjoyable narrator for the book.
Yes, I did like the book; it was such a feel good book. Were my nieces older, it is absolutely a book I would want them reading. So it was, in the end, a fortunate incident that allowed me to have A Taste of Heaven.
A Taste of Heaven will hit the shelves on February 12! Thanks to Puffin Canada for generously providing a digital copy of the book for this review.