Filling the Shelf – 88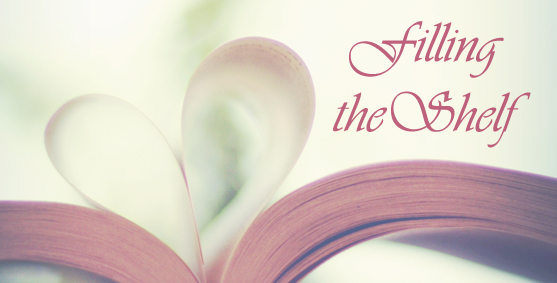 Filling the Shelf is basically Mailbox Monday or the more recent Stacking the Shelves, but with a title that suits my blog! If you're interested in joining the fun or seeing what other bloggers added to their shelves, I invite you to visit the two hosts!
Happy Monday everyone!
My mailbox has been busy last week, while I took care to nurse my cold. It feels better now, and I should be able to catch up (at least a little!) with blogging, and celebrating the Curio's fourth anniversary!
But in the meanwhile, let's see what I received this week, shall we?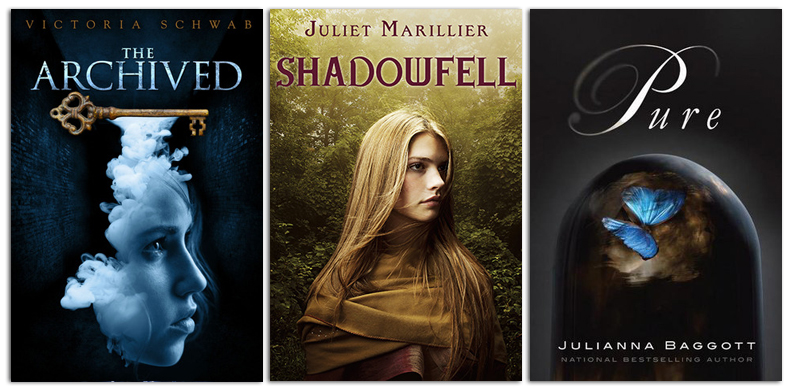 The Archived by Victoria Schwab  (From the back of the book : "Imagine a place where the dead rest on shelves like books.Each body has a story to tell, a life seen in pictures that only Librarians can read. The dead are called Histories, and the vast realm in which they rest is the Archive" This sounds immensely intriguing!)
Shadowfell by Juliet Marillier  (Juliet Marillier writes fantasy like it's historical fiction. It feels true. She is a favorite author of mine, so I had to give her new YA series a try!)
Pure by Julianna Baggott  (Dystopia has been huge in the YA world in the past few years, but it's always intriguing to me when adult fiction gets on the train, too. Reviews of this one have been all over the place, but I can't wait to make my own mind about it.)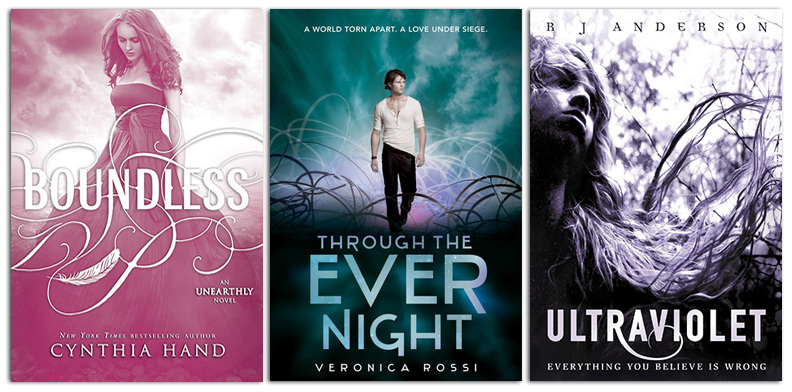 Boundless by Cynthia Hand  (I think I stopped breathing when this one made it to my door. This is, I think, the only angels series I really love, and I am super excited to be reading it soon!)
Through the Ever Night by Veronica Rossi (I recently read the first in the series, Under the Never Sky, and was pleasantly surprised. Looking forward to see what this adventure has for me in store!)
Ultraviolet by R. J. Anderson (From the back of the book : "Once upon a time there was a girl who was special. This is not her story. Unless you count the part where I killed her." Okay. I haven't read it yet, and I'm already hooked! Plus, I read some amazing reviews of it from some of my favorite bloggers. Exciting!)
What did you add to your shelves recently? Have you read one of these books?