Waiting on Wednesday – 12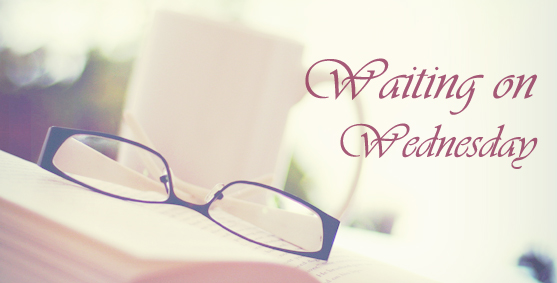 "Waiting On" Wednesday is a weekly event, hosted at Breaking the Spine, that spotlights upcoming releases that we're eagerly anticipating.
*
My two picks for this week's WoW are two fantasy novels with great covers. I love, love, LOVE Poison's cover. It's a case of  "I-don't-care-what-it's-about-I-want-it!!!"'. Then I read the summary, and I wanted it even more (that's twice this week that this happened to me; now all there is to know is whether the inside is as good as the outside!)
* * *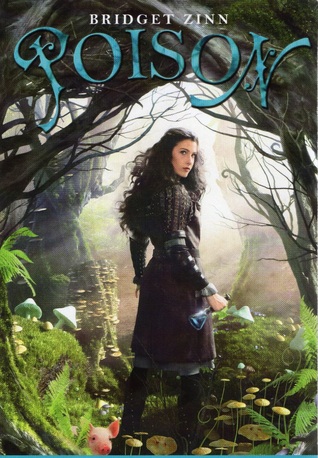 Poison by Bridget Zinn
(March 12th, 2013)
Sixteen-year-old Kyra, a highly-skilled potions master, is the only one who knows her kingdom is on the verge of destruction—which means she's the only one who can save it. Faced with no other choice, Kyra decides to do what she does best: poison the kingdom's future ruler, who also happens to be her former best friend.
But, for the first time ever, her poisoned dart… misses.
Now a fugitive instead of a hero, Kyra is caught in a game of hide-and-seek with the king's army and her potioner ex-boyfriend, Hal. At least she's not alone. She's armed with her vital potions, a too-cute pig, and Fred, the charming adventurer she can't stop thinking about. Kyra is determined to get herself a second chance (at murder), but will she be able to find and defeat the princess before Hal and the army find her?
Kyra is not your typical murderer, and she's certainly no damsel-in-distress—she's the lovable and quick-witted hero of this romantic novel that has all the right ingredients to make teen girls swoon.
* * *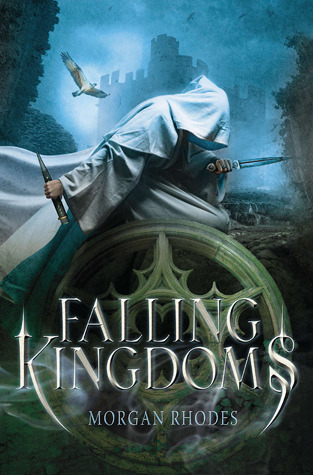 Falling Kingdoms  by Morgan Rhodes (Michelle Rowen)
(December 11th, 2012)
In a land where magic has been forgotten but peace has reigned for centuries, a deadly unrest is simmering. Three kingdoms grapple for power—brutally transforming their subjects' lives in the process. Amidst betrayals, bargains, and battles, four young people find their fates forever intertwined:
Cleo: A princess raised in luxury must embark on a rough and treacherous journey into enemy territory in search of a magic long thought extinct.
Jonas: Enraged at injustice, a rebel lashes out against the forces of oppression that have kept his country impoverished—and finds himself the leader of a people's revolution centuries in the making.
Lucia: A girl adopted at birth into a royal family discovers the truth about her past—and the supernatural legacy she is destined to wield.
Magnus: Bred for aggression and trained to conquer, a firstborn son begins to realize that the heart can be more lethal than the sword…
The only outcome that's certain is that kingdoms will fall. Who will emerge triumphant when all they know has collapsed?
* * *
What are you waiting on this week?