2 Short Reviews : The Summer my Life Began, Boy Heaven
Once again, there are some books I don't have much to say about. This time, here are two books that would do perfect summer reading
* * *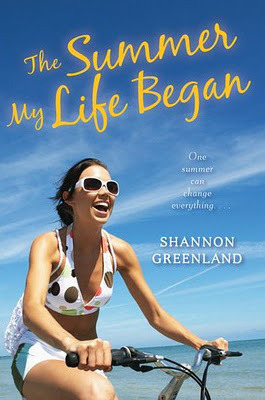 The Summer my Life Began  by Shannon Greenland
Pages : 250
Genre : YA, Contemporary Fiction
Stand Alone
My Rating :
From Goodreads : Em has always known what her life would contain: an internship at her father's firm, a degree from Harvard, and a career as a lawyer. The only problem is, it's not what she wants. So when she gets the opportunity to get away and spend a month with the aunt she never knew, she jumps at the chance. While there, Em learns that her family has some pretty significant secrets..
My Thoughts : The Summer my Life Began has a sweet cover, a sweet title and a sweet story, but to be honest it was a book I didn't really enjoy. It had all the ingredients to make a book I could enjoy (summer romance, family drama, beach, etc.), but something about it just wasn't cooked right.
Without going as far as saying it was bad, I would at least say it was flat and predictable, and the characters definitely lacked depth. I couldn't relate to Em, and her family situation was such a caricature that I couldn't believe it. I was also bored by the story, which is in part due to the fact that the author did too much telling and not enough showing for my taste.
However, if you are looking for a light summery read, something fun with a touch of romance and drama, this might be a good pick for you. Here are some other readers who enjoyed it more than I did : Good Books and Good Wine, The Kari AnnAlysis, The Book Scoop.
* * *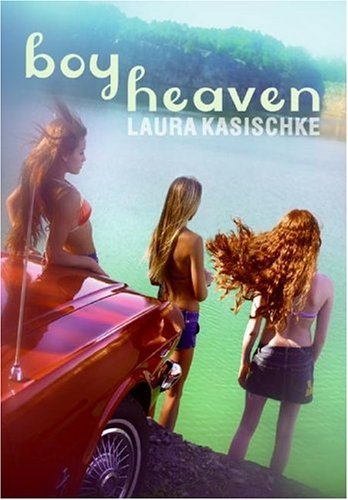 Boy Heaven by Laura Kasischke
Pages : 275
Genre : YA, Contemporary Fiction, Mystery
Stand Alone
My Rating :

From Goodreads : They were seventeen, with perfect tans and perfect bodies. They planned on a joyride in a convertible on a hot summer day. They planned on skinny-dipping in a beautiful, secluded lake. They planned on making it back to camp before anyone noticed they were gone. What they "didn't" plan on was being followed by two guys in a beat-up station wagon. . . .

Their day soon takes a drastic turn — all because Kristy Sweetland smiled at the wrong time, in the wrong place, at the wrong boys.
My Thoughts : Boy Heaven, what to say about you?
There is a reason why I didn't write this review sooner, and it is because my notes on this book don't make much sense. They go from eye-rolls of exasperation to gasps of appreciation, which pretty much describes how I felt when reading the book. This comes partly from the fact that  the characters were a bit annoying; however, though I couldn't relate to them for their personalities, they felt very real to me. These young girls were easy to imagine and I believed their scenes, preparing me slowly for the ending.
And the ending certainly is the strength of this novel. After many pages of a very quiet and almost uneventful narration, the twist is done just right, not too big or too small, and gives the book more depth than I expected.
This was my second novel by Laura Kasischke and my feelings about it are similar to the first one,  In a Perfect World. I still have more of her books on my TBR list, and I am looking forward to discovering them, even if so far I haven't fallen in love with her writing.