Waiting on Wednesday – 3
"Waiting On" Wednesday is a weekly event, hosted at Breaking the Spine, that spotlights upcoming releases that we're eagerly anticipating.
I have decided to join Waiting on Wednesday this week for a few reasons : first, I was a bit too excited about the books I am waiting on this week, I had to share about it now. Second, I have always enjoyed the Waiting on Wednesday posts from some of my favorite blogs, and always thought I should join again since I first participated all those years ago. Third, my wishlist posts are almost always about upcoming books, so Waiting on Wednesday makes some kind of sense.
Finally, and most importantly, with moving the blog, I am also making some different choices in which memes I want to participate and how I want to schedule posts in the week.
Here we go! This week, I am waiting on two books scheduled for 2013 (I'll have to learn patience along the way!) :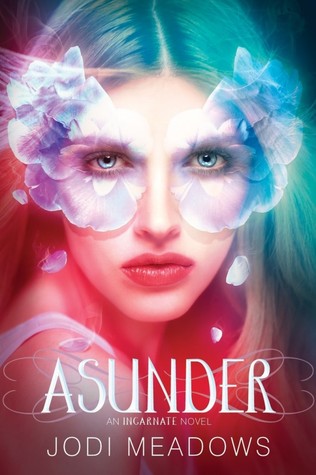 Asunder by Jodi Meadows (Incarnate, book 2)
Because, because, look at that gorgeous cover! I didn't think they could come with a cover as awesome as Incarnate's, but they did. I love it. Also, I can't wait to read it.
DARKSOULS
Ana has always been the only one. Asunder. Apart. But after Templedark, when many residents of Heart were lost forever, some hold Ana responsible for the darksouls–and the newsouls who may be born in their place.

SHADOWS
Many are afraid of Ana's presence, a constant reminder of unstoppable changes and the unknown. When sylph begin behaving differently toward her and people turn violent, Ana must learn to stand up not only for herself but for those who cannot stand up for themselves.

LOVE
Ana was told that nosouls can't love. But newsouls? More than anything, she wants to live and love as an equal among the citizens of Heart, but even when Sam professes his deepest feelings, it seems impossible to overcome a lifetime of rejection.

In this second book in the Incarnate trilogy, Ana discovers the truth about reincarnation and will have to find a way to embrace love and make her young life meaningful.
* * *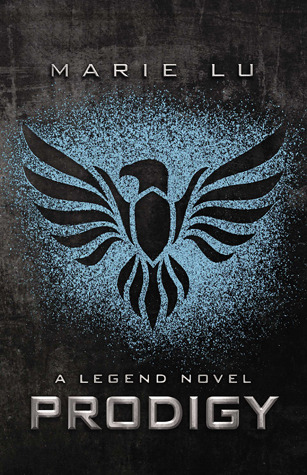 Prodigy by Marie Lu (Legend, book 2)
Because I really enjoyed the first book, Legend, and also, I love this cover. It's simple yet striking, in a very different way from Asunder's cover.
The Elector Primo of the Republic has died, with his son assuming power over what's left of the USA's West Coast as it teeters on full-blown chaos. June and Day join up with Patriot rebels so they can rescue Day's brother and head east for the Colonies. In order to help, though, the rebels want June and Day to kill the new Elector, who may pose an even greater threat than his father.
What are you waiting on this week?