On My Wishlist – 25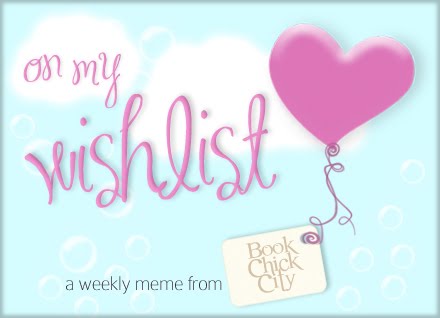 On My Wishlist is a fun weekly event hosted by Book Chick City and runs every Saturday. It's where we list all the books we desperately want but haven't actually bought yet. They can be old, new or forthcoming. Click on the link to Book Chick City, sign the Mr. Linky and join the fun!
* * *
I've enjoyed both of Sarah Ockler's previous novels, so I am really looking forward to her new one. I can connect with her characters, something I'm always looking for when reading a novel, whatever the genre or the age group.
Also, the cover is sweet! Not that it should matter, but we all know, it really does!
Bittersweet by Sarah Ockler
Summary from Goodreads :
Once upon a time, Hudson knew exactly what her future looked like. Then a betrayal changed her life, and knocked her dreams to the ground. Now she's a girl who doesn't believe in second chances… a girl who stays under the radar by baking cupcakes at her mom's diner and obsessing over what might have been.
So when things start looking up and she has another shot at her dreams, Hudson is equal parts hopeful and terrified. Of course, this is also the moment a cute, sweet guy walks into her life…and starts serving up some seriously mixed signals. She's got a lot on her plate, and for a girl who's been burned before, risking it all is easier said than done.
It's time for Hudson to ask herself what she really wants, and how much she's willing to sacrifice to get it. Because in a place where opportunities are fleeting, she knows this chance may very well be her last….
What is at the top of your wishlist right now?