Blog
Welcome to Filling the Shelf, or as many of you know it, Mailbox Monday! If you're interested in joining the fun or seeing what other bloggers added to their shelves, click away! (but beware, visiting other mailboxes will probably add to your neverending wishlist!)
Hello everyone!
How was your week? Here things quieted down by the weekend and I finally managed to immerse myself into Gemina. I'm liking it as much as Illuminae, so far, which means, A LOT! I realized this week that I never posted my review for the first book, so I should have both reviews up soon!
And now, for the new books. As I mentioned last week, there will be many new ones coming in the next few weeks with all the new fall releases on my wishlist! This week, I believe only Ice Like Fire isn't a recent release (though the last book in the series was published a few weeks ago, I believe? I'll get to it, once I catch up with this most recent volume!)
It was quite predictable that I would get The Queen of Blood and Crooked Kingdom from two of my favorite authors, but I have to say The Wonder is really high on my TBR list right now. I'm thinking of keeping it for November maybe, but I've already heard so many great things, I'm not sure I can wait!
And finally, A Shadow Bright and Burning, which sounds like my type of fantasy fun, and The Call, which I heard is super creepy – perfect for October!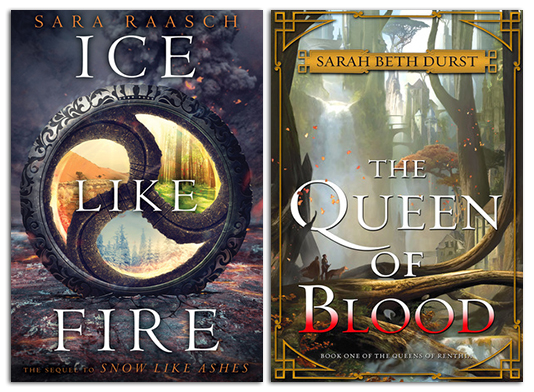 Ice Like Fire by Sara Raasch – The Queen of Blood by Sarah Beth Durst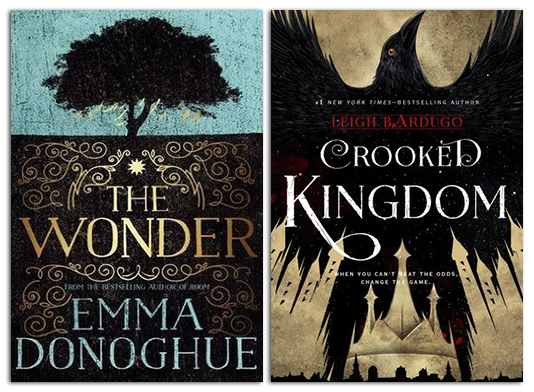 The Wonder by Emma Donoghue – Crooked Kingdom by Leigh Bardugo
A Shadow Bright and Burning by Jessica Cluess – The Call by Peadar O'Guilin
What books did you recently add to your shelves?