Blog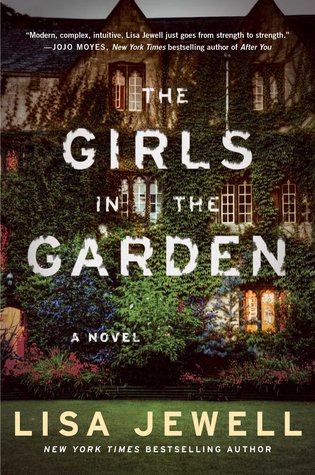 The Girls in the Garden by Lisa Jewell
Pages : 320
Genre : Mystery, Fiction
Stand alone
My Rating : 3/5
About the Book  :
Imagine that you live on a picturesque communal garden square, an oasis in urban London where your children run free, in and out of other people's houses. You've known your neighbors for years and you trust them. Implicitly. You think your children are safe. But are they really?
On a midsummer night, as a festive neighborhood party is taking place, preteen Pip discovers her thirteen-year-old sister Grace lying unconscious and bloody in a hidden corner of a lush rose garden. What really happened to her? And who is responsible?
My Thoughts :
The Girls in the Garden intrigued me as soon as I read the premise. I'm always partial to stories about small villages, communities and dysfunctional family dynamics, and if you throw a mystery in there, it's even better!
The story starts with the scene of Pip finding her sister, then jumps back in time to when the family moved in. From there we follow the characters living around the park, discovering hints of their numerous secrets. Adding to that, we also get the letters of Pip to her father, with whom she has limited contact following a dramatic event.
Over all, I thought the book was okay. It was definitely more general fiction than mystery – not a bad thing, just a simple observation – but it was missing that little "spark" for me. The mystery and the secrets were predictable, and the characters felt a bit two-dimensional. I also thought the pace was quite slow! There's almost no plot, which I can work with if something else catches my interest, but since the mysteries and the characters also felt flat, the lack of plot was even more apparent.
I realize what I've written up so far suggests I didn't like the book, which isn't the case. I did think some of the characters were good, and most importantly, I liked the dynamics between them. I also appreciated the weird atmosphere enveloping the park and the relationships : even though the secrets were easy to predict, their existence added to the uncomfortable ambience.
I think it's safe to say that, while I didn't dislike the book, it wasn't a perfect fit for me. I can see why other readers would love it though! I have other books from the author on my wishlist, but now I'm a bit hesitant. If you've read something else of hers, let me know what you thought and how it compares to The Girls in the Garden!