Blog
Welcome to Filling the Shelf, or as many of you know it, Mailbox Monday! If you're interested in joining the fun or seeing what other bloggers added to their shelves, click away! (but beware, visiting other mailboxes will probably add to your neverending wishlist!)
Hello again!
So this is it, the summer holidays are officially over for us, even though there are still some sunny days ahead! The Man is going back to work, and so am I. I'll be spending more time at the computer, and the plan is that I should be posting and commenting a bit more (not that I've ever been super regular at this, but I've been exceptionally lazy about the blog this summer!)
I wasn't planning on getting new books this week, but I had some points/gift cards to exchange at the bookstore, and with my birthday coming up this week I figured I might as well go ahead and get my hands on some items from the wishlist! I think I'm probably reading The Fifth Season next; I've already sampled a huge chunk of it at the store and enjoyed it so much!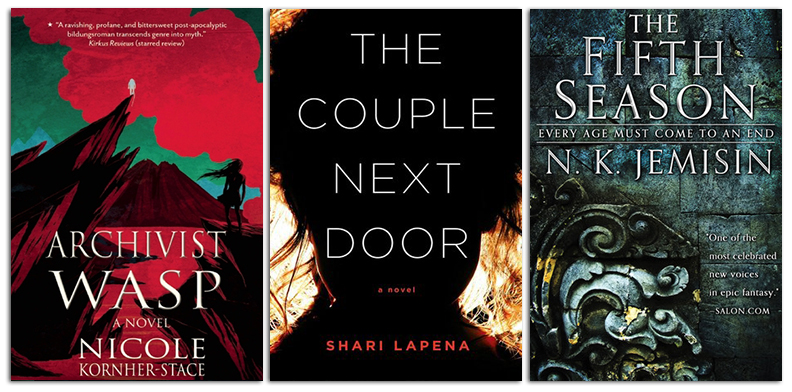 Archivist Wasp by Nicole Kornher-Stace  – The Couple Next Door by Shari Lapena – The Fifth Season by N. K. Jemisin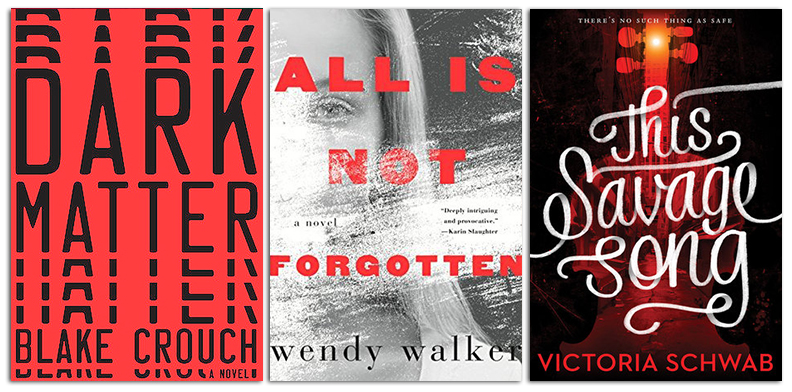 Dark Matter by Blake Crouch – All is Not Forgotten by Wendy Walker – This Savage Song by Victoria Schwab
What books did you recently add to your shelves?