Blog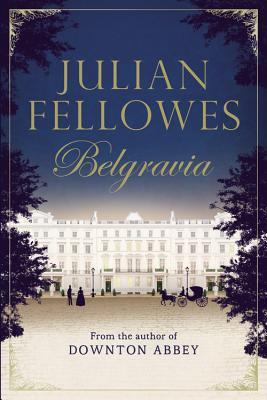 Belgravia by Julian Fellowes
Pages : 402
Genre : Historical Fiction
Stand alone
My Rating : 4.5/5
About the Book  :
On the evening of 15 June 1815, the great and the good of British Society have gathered in Brussels at what is to become one of the most tragic parties in history – the Duchess of Richmond's ball. For this is the eve of the Battle of Waterloo, and many of the handsome young men attending the ball will find themselves, the very next day, on the battlefield.
For Sophia Trenchard, the young and beautiful daughter of Wellington's chief supplier, this night will change everything. But it is only twenty-five years later, when the upwardly mobile Trenchards move into the fashionable new area of Belgravia, that the true repercussions of that moment will be felt. For in this new world, where the aristocracy rub shoulders with the emerging nouveau riche, there are those who would prefer the secrets of the past to remain buried . . .
My Thoughts :
Belgravia was first published as a serial, but for me it was a bit of an impulse-buy once I stumbled upon the hardcover. I haven't watched more than part of season 1 of Downton Abbey, long ago when it started, and I can barely remember it (though I remember liking it a lot!). I also haven't read Julian Fellowes before, and at the time I hadn't read a review for this book either. I was simply charmed by the cover and then the synopsis. I brought it home and read it almost immediately – and oh, how much I enjoyed it!
Plot wise, the book has nothing new. It is, interestingly, incredibly predictable, almost to a boring point. And yet, I found myself completely immersed in the story. I loved every moment of it. Which is why I said the plot was interestingly, predictable; because despite how unsurprising it should have been, I was so caught up in the moment that I was constantly surprised and charmed by different twists and turns.
Mostly, I greatly enjoyed Julian Fellowes' writing. It was evocative, and the historical setting was perfectly detailed. No too much that it gets confusing or sleep inducing, but enough to give you a good feel of the architecture, the society, the times. The tone is at times colored with a touch of humor, clever in many places. The dialogues were perfectly on point, too! I absolutely loved reading about the two grand-mothers facing each other, each trying to protect their interests through words and conversations.
The characters were complex, likable one moment and unlikable the next (some more than others, of course!). Something about Julian Fellowes' writing made me feel as though he really loved and cared for his characters – it was a great feeling!
I'll admit there were a few slow points, and some parts felt slightly repetitive. Especially because you have characters discovering and questioning things that you, as a reader, have already known for a while. But once I closed the book, I was left only with this good feeling you get after reading a book that makes you happy. Belgravia is one of my favorite books this year – a happy surprise which only makes me want to go and read the author's previous books (and probably, finally, watch Downton Abbey!)