Blog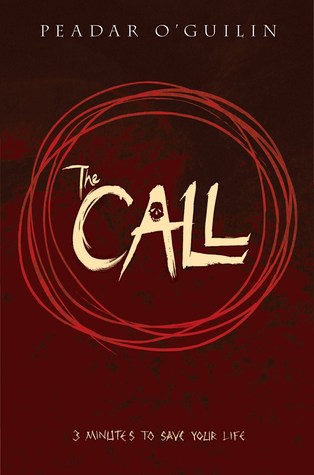 The Call by Peadar O'Guilin
Pages : 312
Genre : YA, Horror
Stand alone
My Rating : 4/5
About the Book  :
3
minutes and 4 seconds. The length of time every teenager is 'Called', from the moment they vanish to the moment they reappear.
9 out of 10 children return dead. Even the survivors are changed. The nation must survive.
Nessa, Megan and Anto are at a training school – to give them some chance to fight back. Their enemy is brutal and unforgiving. But Nessa is determined to come back alive. Determined to prove that her polio-twisted legs won't get her killed. But her enemies don't just live in the Grey Land. There are people closer to home who will go to any length to see her, and the nation, fail…
My Thoughts :
Oh, what a weird, creepy little book!
Firstly I have to say, I feel there is a serious case of cover-not-representing-the-story here – even though it's an eye-catching one. When I first saw The Call at the store, I first thought it was some Hunger Games type of book, or reality show thing? I don't know. The summary was a very short one (not the one I posted here) and I missed what it really was about until I read some reviews about it. I was suddenly very intrigued, even though I'm usually really not into fairies and the like!
While this book does have some common points with popular dystopian series (a dying world, training schools, fight for survival, etc.), in my opinion it stands much more in the horror camp than in the sci-fi/adventure one. When disappearing, these teenagers are taken to a horrific world where fairies hunt and kill them, and make monsters out of them, stretching them into animal shapes or turning them inside out (among other unpleasant things… yikes!)
I was quite surprised by this book. It felt different. I loved that it took place in an isolated version of Ireland. I loved Nessa as a main character : she is strong in many aspects, yet extremely vulnerable and human at times.
Megan and Aoife are two other ones I strongly appreciated. The book mostly follows Nessa, but there are a few shifts in narration that give us the opportunity to see this depressing world from other points of view, mostly when the kids get Called. It's a heartbreaking world they all live in, and witnessing most of them die was quite depressing.
There were a few slow moments and confusing ones, I thought. I felt the world could have been explained a bit better in parts, but that would be most of my criticism.
In short, The Call is a frightening, gripping and unique horror tale of evil fairies and feisty teenagers. It was a perfect read for the Halloween season, and I am already looking forward to reading more from the author in the future!