Blog
Filling the Shelf – 150
Filling the Shelf simply is Mailbox Monday, but with a title that suits my blog! If you're interested in joining the fun or seeing what other bloggers added to their shelves, click away! (but beware, visiting other mailboxes will probably add to your neverending wishlist!)
Happy Sunday everyone!
I say the same thing almost every week but, I am super excited about my new books this week!
It's a mixed bag of genres and formats, and after a month of reading YA Contemporary (it's not quite over yet!), let me tell you I am craving some adult fiction or supernatural powers or some creepy mystery story! It will be good to mix things up again! It's already been decided that The Lemon Grove and The Vacationers will be part of my print and audio reading for August. Really looking forward to it!
Also I received my preorder for Let's Get Lost early and I am already done reading it. I really enjoyed it!
The Lemon Grove by Helen Walsh – The Vacationers by Emma Straub (audio)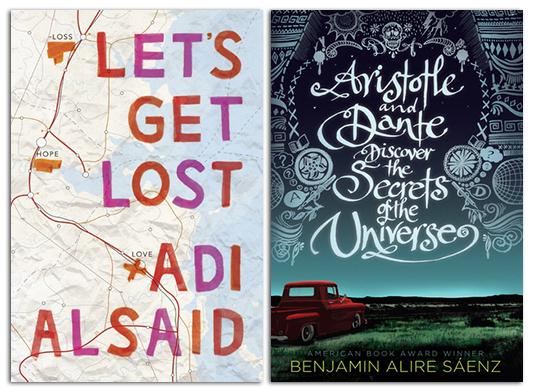 Let's Get Lost by Adi Alsaid - Aristotle and Dante Discover the Secrets of the Universe by Benjamin Alire Saenz
Dear Daughter by Elizabeth Little – Don't Try to Find Me by Holly Brown (audio)
What books did you recently add to your shelves?
YA Contemporary Reading Month (week 3 & 4)!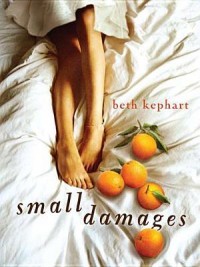 The month is almost over and I am still going strong, if I can say so myself. I don't have an exact count now but I think I managed to go through 15 or so YA contemporary novels in the month. And there are still a few days left!
I read Small Damages this week and I am still amazed by it. I'll post a review later but I can already tell you : this book was excellent. Beautifully written. I am not sure why I waited so long to read it, but I am so glad I finally did! Now I need to get my hands on more of Beth Kephart's books; I currently have my eyes on Going Over, but I might go with something else if I can find it at the library!
The Summer Life
This week has felt like summer – and it felt good! It wasn't so hot that I couldn't move, but we had plenty of good weather and our plants and flowers grown strong and full! Even our small rosebush, which has gone through losing all its flowers and iron deficiency and aphids is finally growing some new branches and buds!
So this week has been made of dinners on the roof terrace and fresh fruit smoothies and shopping at the market. It's been great – and surprisingly, even though I'm not a fan of summer, I find myself wishing it could last much longer this year.