Blog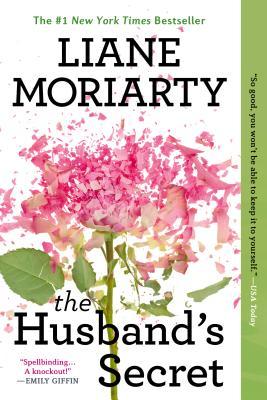 The Husband's Secret by Liane Moriarty
Pages : 416
Genre : Fiction, Mystery
Stand alone
My Rating : 3.5/5
About the Book  :
My darling Cecilia, If you're reading this, then I've died…
Imagine your husband wrote you a letter, to be opened after his death. Imagine, too, that the letter contains his deepest, darkest secret—something with the potential to destroy not only the life you have built together, but the lives of others as well. And then imagine that you stumble across that letter while your husband is still very much alive…
Cecilia Fitzpatrick has achieved it all—she's an incredibly successful businesswoman, a pillar of her small community, a devoted wife and mother. Her life is as orderly and spotless as her home. But that letter is about to change everything—and not just for her. There are other women who barely know Cecilia—or each other—but they, too, are about to feel the earth-shattering repercussions of her husband's secret.
My Thoughts :
Just a few months ago I read Liane Moriarty's Big Little Lies and enjoyed it a lot. I knew it wouldn't be long before I read more from the author, and I was glad I had The Husband's Secret waiting for me on my shelves.
There are some things The Husband's Secret delivers greatly. For me, mostly, it was the characters. Again, the author managed to create three unique and interesting women. I simply love how Liane Moriarty writes her characters' train of thought. It's incredibly lifelike and makes the characters so easy to relate to as they race through different ideas! Plus, the tiny bits of humor sprinkled through the pages create some fantastic scenes!
I also really enjoyed the nature of the secret and how the different characters related to it. Even though one of my guesses ended up being the truth, I didn't feel the book was too predictable. How Cecilia reacted in the aftermath was especially fascinating to me. I have absolutely no idea what my reaction would be in her place, but seeing her go through different emotions felt very real. She was all shades of grey rather than black or white in her reaction, which I appreciated.
However, some aspects of the book did let me down. Mostly, the pace felt very off to me. I expected to see the content of the letter either really early in the book (and witness the aftermath), or close to the conclusion (as a big reveal). Instead, Cecilia ends up reading the letter somewhere in the middle of the story. Going from a suspenseful tension to a dramatic one really threw me off, and while I was interested by Cecilia's reaction, I was mostly bored with the second half.
I was also disappointed by the relationship between the three main characters. While Big Little Lies offered characters who were distinct but had a great chemistry and intricate friendships, here I felt as though I was reading three different stories that took place in a similar context. I felt a bit more detached from them all.
Overall, I enjoyed The Husband's Secret, even though it wasn't a favorite. Liane Moriarty has such a pleasant writing though, I'm sure I'll want to read more of her books. If you have a recommendation, let me know!