Blog
Filling the Shelf – 170
Filling the Shelf simply is Mailbox Monday, but with a title that suits my blog! If you're interested in joining the fun or seeing what other bloggers added to their shelves, click away! (but beware, visiting other mailboxes will probably add to your neverending wishlist!)
Good Monday all!
A small mailbox today after a very nice weekend away. July is coming, which for the past couple of years has been my time to read YA contemporary; this year should be no exception, starting with these two books I'm really excited for!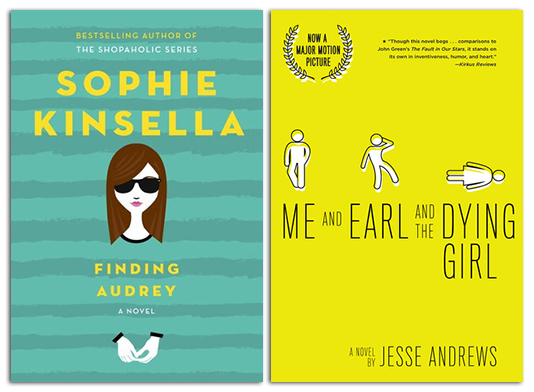 Finding Audrey by Sophie Kinsella – Me and Earl and the Dying Girl by Jesse Andrews
What books did you recently add to your shelves?