Blog
Filling the Shelf – 154
Filling the Shelf simply is Mailbox Monday, but with a title that suits my blog! If you're interested in joining the fun or seeing what other bloggers added to their shelves, click away! (but beware, visiting other mailboxes will probably add to your neverending wishlist!)
Happy Sunday readers!
Yesterday was my birthday and to celebrate surviving to this day, the Man got me a bunch of books this week (except for California, which was an almost unexpected galley I finally got accepted for, after thinking I had lost my chance!) I am excited in different ways for all of these. They're all so different from each other, yet I can't wait to read each of them!
In fact, Isla was a long time coming and, like many other readers, I couldn't wait to put my hands on it! So it's already been read and it was super cute, as expected!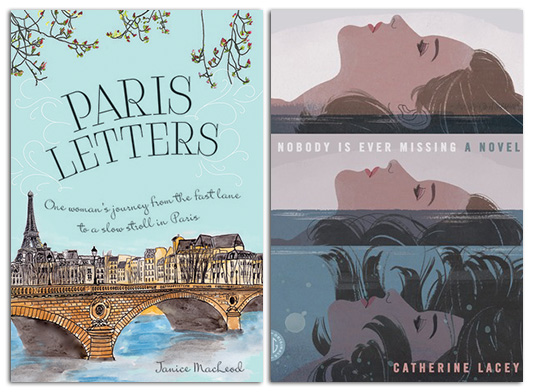 Paris Letters by Janice MAcLeod – Nobody is Ever Missing by Catherine Lacey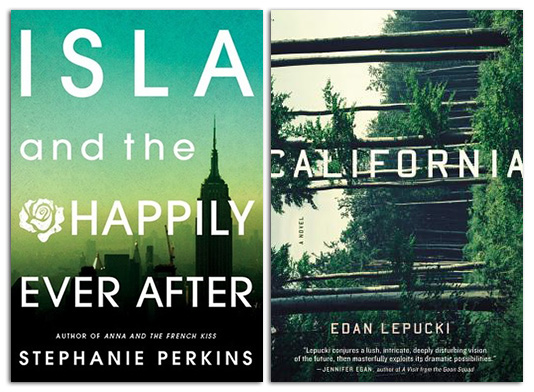 Isla and the Happily Ever After by Stephanie Perkins - California by Edan Lepucki
What books did you recently add to your shelves?
Birthday!
To celebrate my birthday yesterday, the Man and I went on a one-day trip to Magog, a small town located about an hour and a half from home. The weather was gorgeous! We had a few sweets in a nice chocolaterie and I brought back home a pot of caramel fleur de sel.
We walked a bit around the Memphremagog lake, staying on Canadian land – though I'd love to get on the Vermont side of it one day, just out of curiosity!)Sadly, its monster Memphre never showed up.
Come on, Memphre; not even on my birthday? Pfffft.