Blog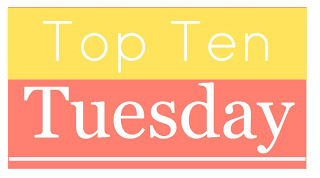 Ten Tuesday is an original feature/weekly meme created by The Broke and the Bookish. Each week is posted a new Top Ten list idea that all bloggers are welcome to discuss.
It's been a while since I participated in Top Ten, but I always enjoy reading them and I was in the mood to do some sort of Halloween list!
For this list, I've tried to find different kinds of things, from horror tales to gripping thrillers; stories of mystery and the unknown, unsettling and creepy or simply uniquely dark. Titles are linked to Goodreads for more information and I added a link to my review when there is one. In no particular order, let's go!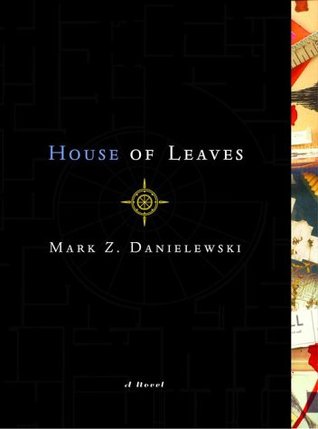 1 – House of Leaves by Mark Z. Danielewski
If you are looking for a very different & scary experience, House of Leaves might be for you. This 700+ pages novel uses a unique format to tell the story of a creepy, ever changing house. I'm not sure I "got" all of it, but it certainly kept me reading. See my review for a glimpse inside and my confused thoughts!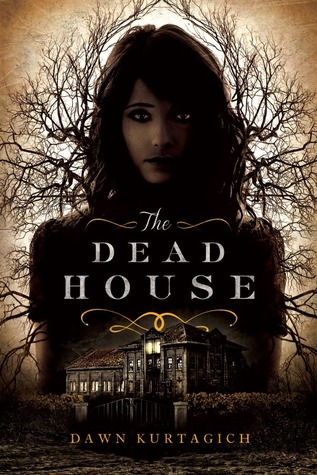 2 – The Dead House by Dawn Kurtagich
Told through a diary illustrated through unique formatting (similar, in that, to House of Leaves), The Dead House is the creepy story of a girl and her alter ego. One gets the day, the other the night, creating a slightly unreliable tale that was hard to put down. I read this last fall and thought it was great. (Review is drafted, I'll try to get it into shape soon!)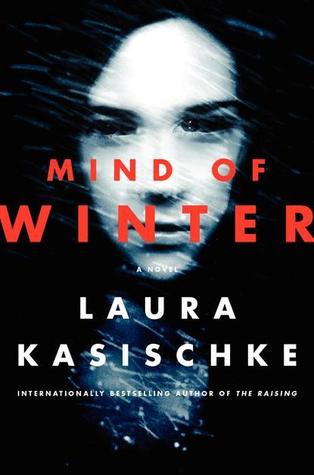 3 – Mind of Winter by Laura Kasischke
Though this book takes place at Christmas, it is a perfect read for the dark days of fall. Two characters, mother and daughter, spend the day together as the storm rages out – but the daughter is acting strangely, and the mother can't exactly pinpoint what's going on. Slow, creepy and very atmospheric, this small novel is deliciously haunting. I loved it!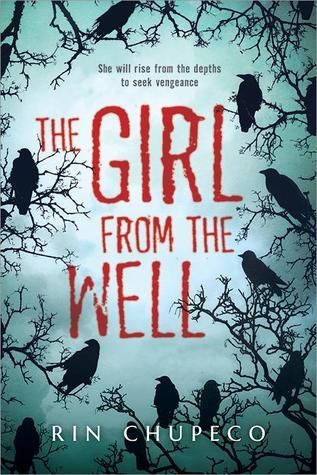 4 – The Girl from the Well by Rin Chupeco
If you are into Japanese horror movies and novels, this YA horror novel will probably be right up your alley. Creepy and unsettling with a unique narrative style, this book felt fresh and scary at once. The ambiance was on point! I haven't read the sequel yet, but at the time I didn't feel like the book needed one and I really enjoyed it.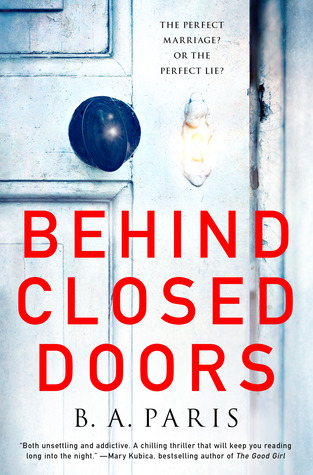 5 – Behind Closed Doors by B. A. Paris
Those who prefer thrillers to horror might enjoy this recently published novel. This gripping story about a scared woman and her controlling husband had me anxiously flipping the pages to the very end, and it took me barely more than a day to read it! I recommend it to fans of intense psychological thrillers.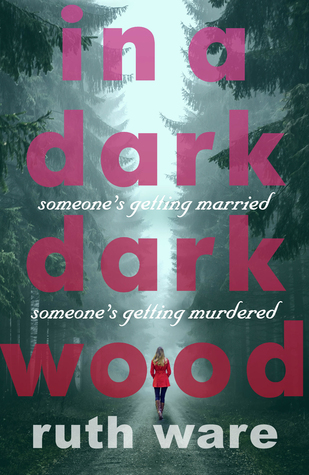 6 – In a Dark Dark Wood by Ruth Ware
In a Dark Dark Wood is a psychological thriller I particularly enjoyed, even though it was slightly predictable. It reminded me of the slasher movies I loved as a teen, without being too gory or stressful to read. Taking place in an isolated & fancy house in the woods, it has the perfect atmosphere for a fall read. See my review!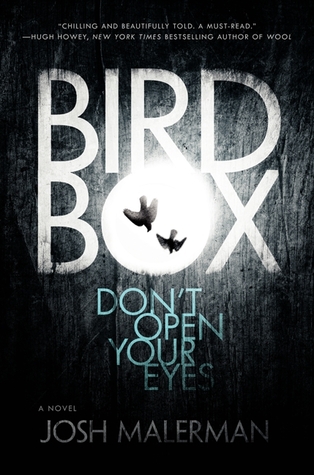 7 – Bird Box by Josh Malerman
In this slow-moving horror tale, people are afraid to look outside – for whoever does meets an unforgiving fate. And so people live barricaded in their houses, leaving only when necessary and with blindfolds on. This book was scary and wonderfully written, and without a doubt, one of my favorites on this list. More about it here.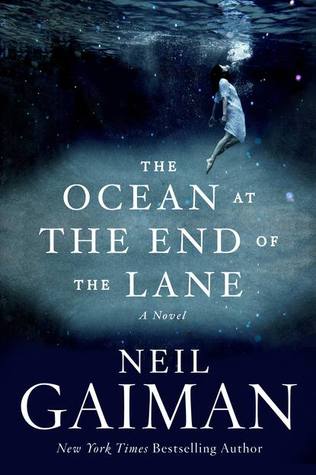 8 – The Ocean at the End of the Lane by Neil Gaiman
A man returns home for a funeral, and memories of his childhood come back to him, strange, otherworldly, scary. As everything Neil Gaiman, this little book is unique and creates a creepy yet captivating atmosphere. It's weird and dark yet hopeful, and well written too. I liked it a lot!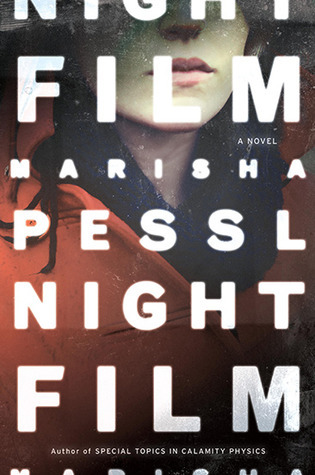 9 – Night Film by Marisha Pessl
When the daughter of a well known horror-films director is found dead, a journalist finds himself questioning whether her death truly was a suicide. Dotted with photographs, articles and the like, this 600 pages novel is a captivating mix of thriller and horror. This mystery is perfect for fall and the Halloween season! It was one of my favorites in 2013!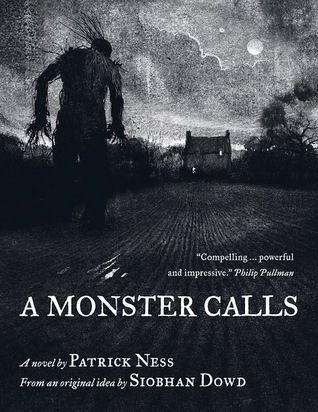 10 – A Monster Calls by Patrick Ness
This book reads a bit like a horror book for children, yet its evocative writing and heartbreaking story makes it a great read for all ages. I wrote a short review that says it all, the most important being : "It's a story about love and loss, and the failures of being human, the complexity of grief and life." I highly recommend the illustrated version.
What are some of your recommendations for the Halloween season?