Blog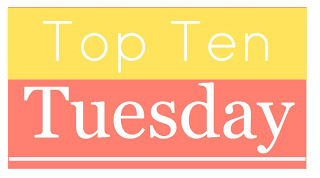 Top Ten Tuesday is an original feature/weekly meme created by The Broke and the Bookish. Each week is posted a new Top Ten list idea that all bloggers are welcome to discuss.
This week's top ten is all about summer reading! I know I'm always on the lookout for good beach reads (even when I'm not actually reading them on the beach!), so I couldn't resist making a list of my own. If you're looking for a quick and entertaining book for the summer, maybe I can help you out. I selected 10 books I had a hard time putting down and were easy on my brain, going from YA contemporary to sci-fi thriller. Perfect for a vacation day!
And if you want to know more about these books, click the titles to read my reviews

1 – Everything Leads to You by Nina Lacour : One of my favorite YA contemporary novels ever, Everything Leads to You is a LGBT novel filled with romance, friendship, love and movie sets; a perfect summer read!
2 – Maine by J. Courtney Sullivan : This is a favorite book of mine! Three generations of women, four point of views and one beach house. This is a quieter novel that is more of a character study, but I couldn't put it down. My review is much more eloquent, if you are curious!
3 – The Hating Game by Sally Thorne : Looking for a spicy romance? Try this one! From enemies to lovers, Lucy and Joshua's relationship is one funny, sexy and swoon-worthy ride!
4 – What Happens Now by Jennifer Castle : Another YA contemporary. This one takes place in summer and has a little bit of everything, from romance and cosplay to friendships and depression. It's not too dark though, it's well balanced without making light of things and full of summery moments!
5 – The Impossible Fortress by Jason Rekulak : I read The Impossible Fortress this winter and was surprised by how much I enjoyed it! If you want to read about a bunch of young teenage guys getting into trouble and romance, this is for you. It's also full of humor and 80's nostalgia, which makes it the perfect pick for a summer day.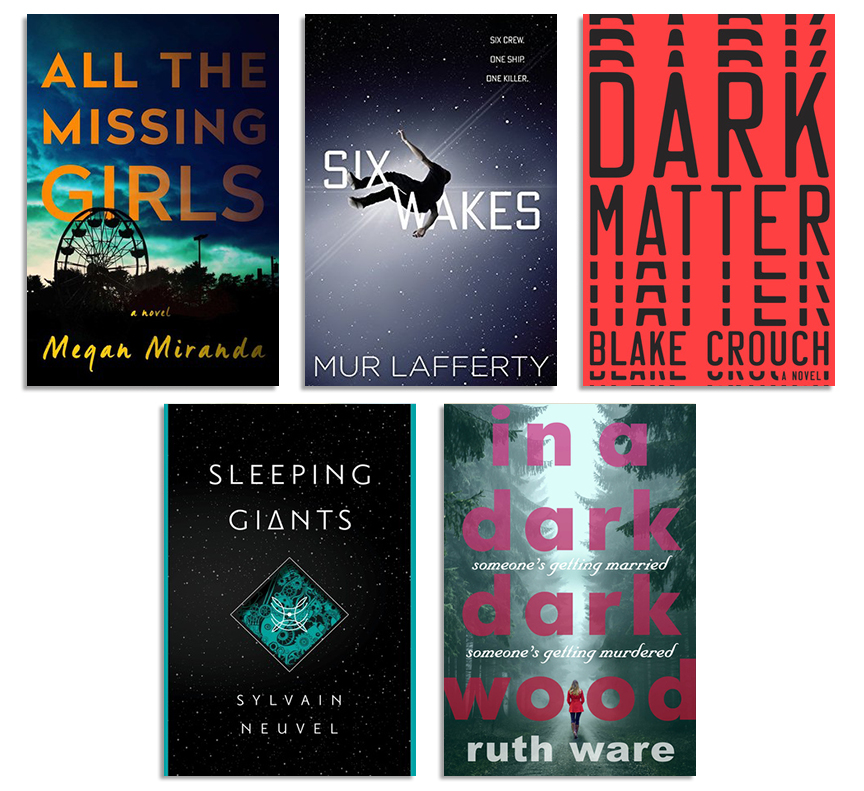 6 – All the Missing Girls by Megan Miranda : I read this thriller in a day last summer and absolutely enjoyed it. The story is good, and the narration, told backwards, will keep you reading from one chapter to the next.
7 – Six Wakes by Mur Lafferty : If you prefer your thrillers to be set in space, you're in luck! Six Wakes has a super intriguing premise (six clones on a spaceship wake up to find their older bodies murdered, and need to figure out who did it!) and the pace is excellent.
8 – Dark Matter by Blake Crouch : Filled with action and twists, Dark Matter is an exciting sci-fi thriller that gets better every page. On top of it, it's written in a way that makes it really easy to get into, even if you're not familiar with science-fiction. Give it a try!
9 – Sleeping Giants by Sylvain Neuvel : Told entirely through interviews and journals, this speculative fiction novel filled with alien artefacts is easily read in one setting. Want more? The sequel just came out and I hear it's excellent!
10 – In a Dark Dark Wood by Ruth Ware : Not a fan of the beach? Maybe this one will suit you more! Somewhere between psychological thriller and horror novel, here is a thrilling page turner. It's just predicable enough to be fun, yet exciting enough to keep you reading under the sun.
What are some of your recommendations for the Halloween season?