Blog
With all that's been going on (too often mentioned health issues but also, most importantly, this semester being the last one before I graduate!!) I have been feeling a tiny bit stressed (understand : a LOT stressed!) I've had really little energy left to read books or write about them, but I have been knitting a lot to evacuate the stress.
It always surprises me how repeating the same gestures, over and over again, will have a calming effect on me. It relaxes both my mind and my body, plus it definitely gives me a good boost of happiness once I hold the finish product in my hands.
I finished two projects since my last knitting post : a scarf for the Man of the House, and a really cuddly cowl for me.
* * *
The Man's Striped Scarf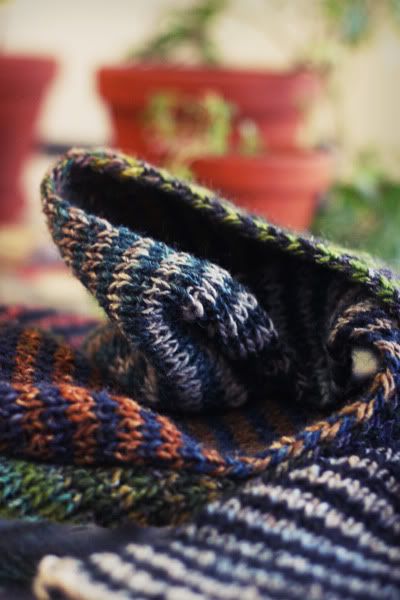 I originally bought the yarn for myself. I was planning on mixing these colors with two others, but when the Man of the House saw them he requested another scarf for himself. I was happy to change my plans; I love that I make things and he will wear them!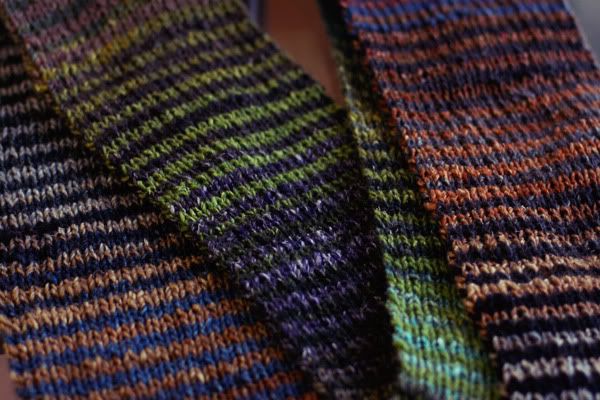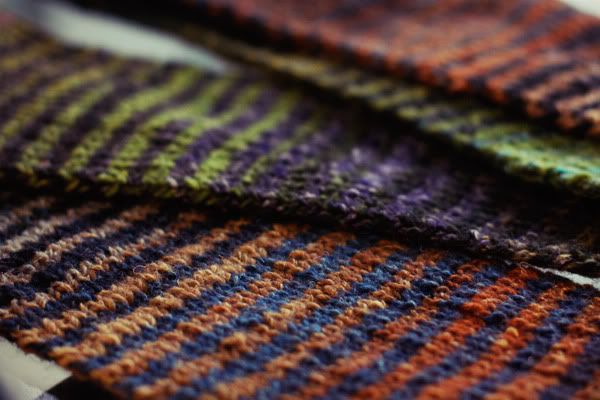 He wore it as soon as I finished it. The yarn is Noro Silk Garden, a mix of mohair, silk, and wool. It's really comfy and the color changes are beautiful!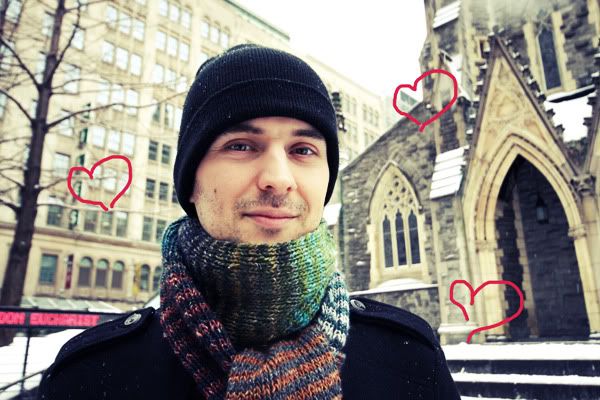 Yes, I doodled hearts around his head. Sometimes, I'm still 12.
* * *
The Infinite Cowl of Cuddlyness
The yarn used for my new winter cowl is Naturally Sensation, a mix of angora and merino. And it's so, so soft! It just makes me want to snuggle in it all day.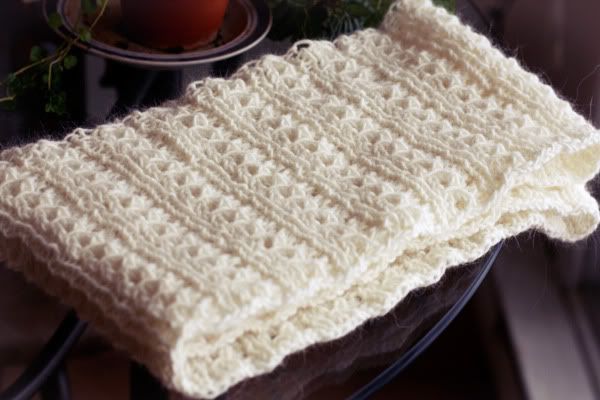 The pattern used is the Stockholm Scarf, though it's worked in the round, so the result is more like a large cowl. I can wrap it around my neck once, twice, or trice, which means I can wear it with different coats or in different weathers. I'm so in love with it, I'm currently working on a hat to go with it!