Blog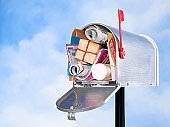 Filling the Shelf is basically Mailbox Monday (this month hosted by Diary of an Eccentric) or In my Mailbox (created by The Story Siren ), but with a title that suits my blog :D If you're interested in joining the fun or seeing what other bloggers added to their shelves, I invite you to visit those two awesome features!
Happy Monday readers!
I have a nice full mailbox this week, in big part thanks to the Man of the House. He enables my addiction; it's all his fault! Really!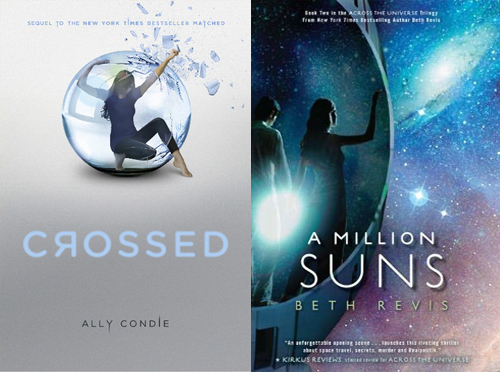 Crossed by Ally Condie : Funny story : I didn't plan on reading this one. I read Matched last year, enjoyed it enough and wrote a review, thinking I would probably read the next book. Then, I kind of forgot what I had liked of the book and could only remember the negative aspects of it, and decided I wouldn't read Crossed. Then a few weeks ago I read some positive reviews of Matched that brought back to my memory what I had liked. Heh! So, this is how Crossed landed in my house!
A Million Suns by Beth Ravis : I read Across the Universe a week or two ago and I was pleasantly surprised, so of course I had to get this one!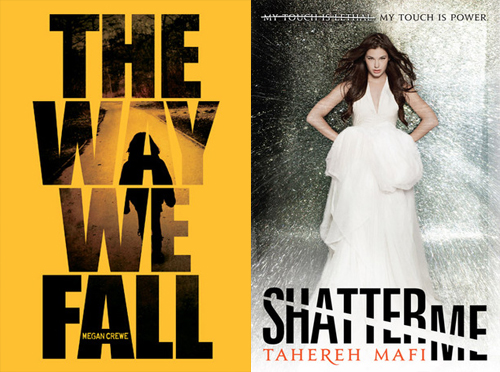 The Way We Fall by Megan Crewe : Already read this one, and quite enjoyed it. Review coming soon.
Shatter Me by Tahereh Mafi : I read all kinds of reviews on this one; from "best book of 2011!!!!" to "worst book ever!!!", and all from readers I trust. So, I'm almost more curious to find out where I stand than to discover the story. Is that a bad or good sign?
What did you add to your shelves recently? Have you read one of these two books?