Blog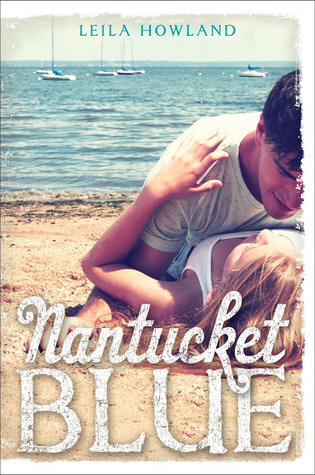 Nantucket Blue by Leila Howland
Pages : 304
Genre : YA, Fiction
Stand Alone
My Rating : 4,5/5
What it's about :

Cricket and Jules had planned an amazing summer on Nantucket : boys, parties and beach days, it would be the best summer of their lives. But when Jules' mom unexpectedly passes away, Cricket is left behind to plan her own summer and deal with the pain of losing a woman she admired.
Wishing to be of help to her best friend, she makes her own plans for Nantucket; a new job, a new place to stay. She expects to be a relief for Jules, an occasion of comfort; yet her arrival seems to annoy her best friend more than it pleases her. Alone in a new and exciting place, it is left to Cricket to make the best of this summer.
My Thoughts :
I have a thing for summer novels. It's no secret; some of my favorite YA novels are filled with the warmth of the sand and the smells of the sea. Probably because the beach took such an important place in my childhood, I keep revisiting it through various types of literature. This might be why, even though I hadn't heard much about Nantucket Blue prior to reading it, I felt sort of predisposed to liking it.
However, I wasn't prepared for how much I would love it! Its cover will have you believe it harbors a simple summer romance, yet Nantucket Blue is so much more! Friendship, identity, heartbreak, grief; like life, the story isn't limited to one single theme and explores all aspects of Cricket's life.
In some ways, Nantucket Blue read a little like a coming-of-age story. For Cricket, it's a summer of first times; not just for love and sex, but also for being on her own, away from her parents, and being inexplicably separated from her best friend. It's a completely new life for her; she is doing her best to be independent, all while trying to find out who she is on her own.
Cricket was so perfectly written, I related with her from start to finish. She isn't perfect, far from it, but she also has a bit of humor in there. There's also a complexity to her and her relationships. For instance, she sounds at times a little judgemental about her mother, who feels lonely and sad after the divorce; yet Cricket also tries actively to match her mom with a new man, and often seems to be missing her presence. All of Cricket's relationships are a bit like that (though in different doses), which makes her a very realistic character.
The romance was sweet. Predictable in the good way. Likable, too. It wasn't overshadowing the story, no more than it was too instantaneous. Realistic, I felt like Cricket's relationship moved at a great pace. It read as if the characters were their age, too.
I also need to add a word about the setting, which I absolutely loved. I've never been to Nantucket, but the descriptions were perfectly lovely and reminded me of the little village where I spent my days on the beach as a kid. After reading a few of Leila Howland's descriptions of it, I googled it and found out Nantucket was exactly like I had imagined it from the author's words!
Anytime I fall in love with a book, I'm afraid I'll review it and raise expectations for it too high. This is the case here; there are tons of books that tell tales of summer romance and days by the sea, yet this one stood out for me. Everything – the writing, the characters, the setting, the story – came together to create a novel that captured my heart. Hopefully this is only the first of many great novels for the author!
Similar Reading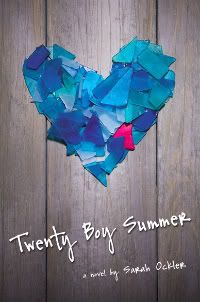 Twenty Boy Summer by Sarah Ockler
It feels like it was yesterday, yet it's already been a few years since I read and loved Twenty Boy Summer.
While the nature of the grief here is slightly different, it shares many similarities with Nantucket Blue. A tale of summer and friendship, broken hearts and beaches, it was a novel I loved both for its story and its writing.
Nantucket Blue is available for sale today! Thanks to Disney Hyperion  for generously providing a copy of the book for this review!