Blog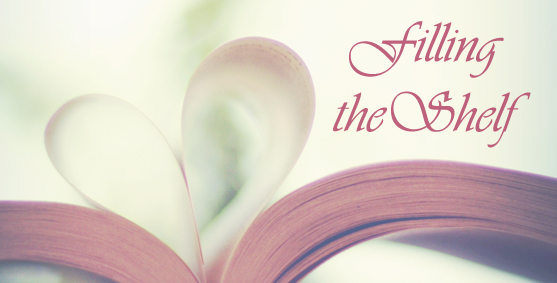 Filling the Shelf is basically Mailbox Monday or the more recent Stacking the Shelves, but with a title that suits my blog! If you're interested in joining the fun or seeing what other bloggers added to their shelves, I invite you to visit the two hosts!
Happy Monday all!
It's the official start of the Winter Respite Readathon today, but it's still very exciting to talk about new books!
It seems the mailbox worked really hard at catching up this week; consequently I received all of the books I had been waiting on since the beginning of the month. Lots of great reading to do ahead of me, but when I look at it all together like this I feel a little overwhelmed!
Shadows Cast by Stars by Catherine Knutsson  (Dystopia, plague and a girl trying to hide her immunity to it. Found this one at the thrift story, and it was on my wishlist so there was no hesitation! )
Vessel by Sarah Beth Durst  (I have mentioned too many times how much I loved this author's Ice. This one takes place in the desert, but it still sounds amazing!)
Monstrous Beauty by Elizabeth Fama  (I have heard little about this mermaid story, but what I did heard mostly sounded amazing.)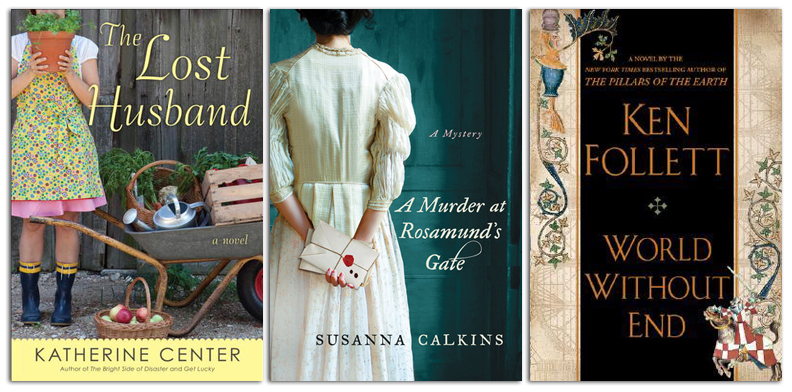 The Lost Husband by Katherine Center  (For review! I am very excited to get a chance to read Katherine Center, whom I have read amazing things about her writing. This novel on loss and family sounds like something i will enjoy, too.)
A Murder at Rosamund's Gate by Susanna Calkins (For review! Historical fiction and mystery in the 17th century. Sounds intriguing, doesn't it?)
World Without End by Ken Follett (Hum… I still haven't finished Pillars of the Earth, but I found this one at the thrift store in hardcover, so I did what I usually try not to do and got it even though I haven't finished its predecessor!)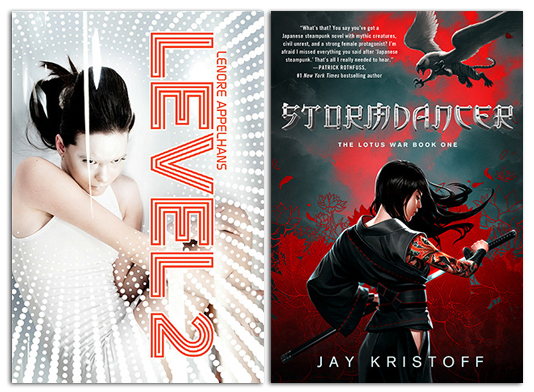 Level 2 by Lenore Appelhans  (This was the star of my week! It's exciting to read a fellow blogger's book, and this YA novel about afterlife seemed really intriguing to me! I'm reading it right now, review to come!)
Stormdancer by Jay Kristoff (There was a lot of buzz about this Japan inspired YA novel when it came out in the fall, and I have been looking forward to reading it ever since.)
What did you add to your shelves recently? Have you read one of these books?