Blog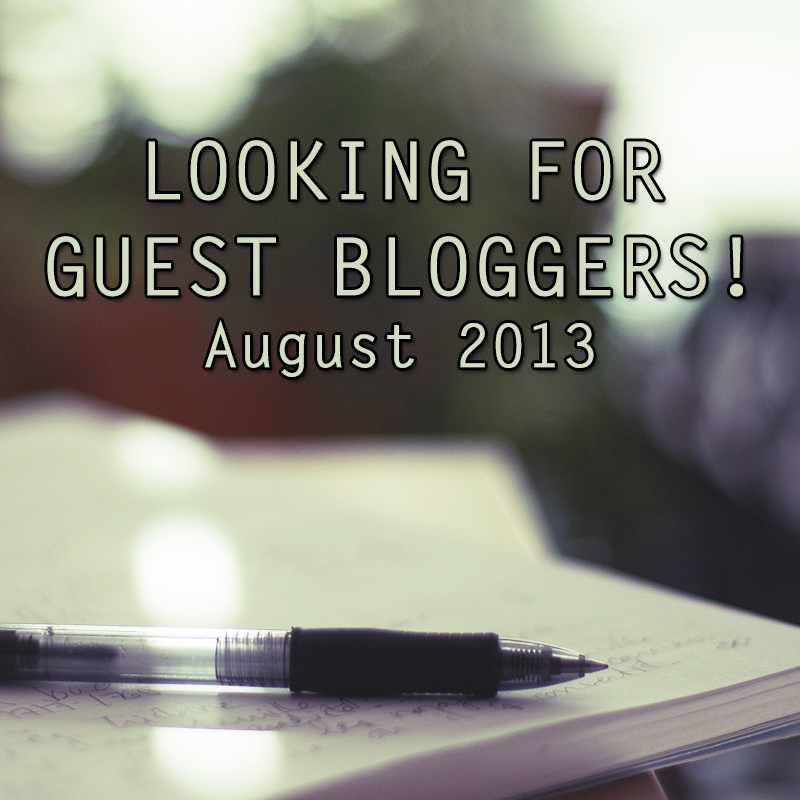 Hey all!
I feel like I am almost late to be writing this post, but I do hope I'll still be lucky enough to find some volunteers! It only occured to me this Monday, as I was planning posts for the summer, that I could maybe find some guest bloggers to help me with the Curio in August!
You see, the man and I are leaving on August 2 for a three weeks stay in France! I am so excited to be going back, and can't believe it's been three years already!
But back to our topic; three weeks away, and I don't think I'll get much blogging done over there – nor do I think I'll find the time to plan a lot of posts for the blog before.
I would love to find at least 4 guest bloggers (one for each week we're away, but I also want to cover the week when we come back, just in case!). But of course I'll be all the more excited if I can have more!
Here is what I am looking for :
When : A guest post preferably sent to me before August 1 (I am not sure what access I'll have to the internet once we're there, so if you send it later, it might not make it on the blog while I am away!)
How : You send me what I need through email, and I'll schedule the post for the date we agreed on, with full credit and links back to your blog, goodreads, etc
Who : any reader or blogger, as long as it is a blog post!
Topic : preferably books, but I am SUPER open to other fitting themes, like photography, knitting, summer vacation, travel, etc.
Length : as you wish! Write a complete comparative review between your two favorite summer books, or a short sentence describing pictures from your favorite reading spot. Again, I am super open to any ideas!
Date : if you have a preference for the date you want your post to be published, let me know!
Contact : if you are interested, let me know here, via twitter, facebook, or email (infiniteshelf@gmail.com)
What I can offer in exchange? A guest post for your blog on your next holiday, a post on the Curio sharing some important event on your blog, etc. Just let me know what's on your mind!
DON'T BE SHY! Even if it is your first time stumbling upon the blog, I would love for you to participate!
I'm super shy and I always fear I'll be annoying people, but I'll also try to contact some bloggers about this. Don't be afraid to say no, I promise I'll still love you and all!