Blog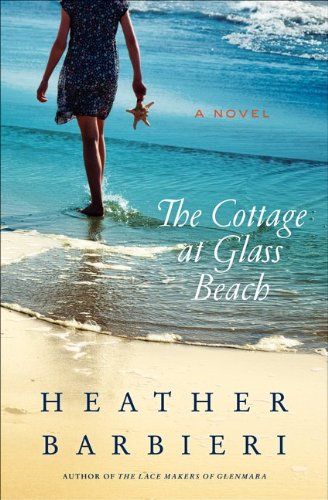 The Cottage at Glass Beach by Heather Barbieri
Pages : 288
Genre : Fiction
Stand alone
My Rating : 3/5
From the book's jacket :
Married to the youngest attorney general in Massachusetts state history, Nora Cunningham is a picture-perfect political wife and a doting mother. But her carefully constructed life falls to pieces when she, along with the rest of the world, learns of the infidelity of her husband, Malcolm.
Humiliated and hounded by the press, Nora packs up her daughters and takes refuge on Burke's Island, off the coast of Maine. Settled by Irish immigrants, the island is a place where superstition and magic are carried on the ocean winds, and wishes and dreams wash ashore with the changing tides.
Nora spent her first five years on the island but has not been back to the remote community for decades–not since that long ago summer when her mother disappeared at sea. One night while sitting alone on Glass Beach below the cottage where she spent her childhood, Nora succumbs to grief, her tears flowing into the ocean. Days later she finds an enigmatic fisherman named Owen Kavanagh shipwrecked on the rocks nearby. Is he, as her aunt's friend Polly suggests, a selkie–a mythical being of island legend–summoned by her heartbreak, or simply someone who, like Nora, is trying to find his way in the wake of his own personal struggles?
My Thoughts :
The Cottage at Glass Beach was a very pleasant read. It has a soft, quiet quality to it and from the start gives you a hint of magical realism. Burke's Island is rich in history, and I found the numerous characters to be all equally intriguing; as Nora, Ella and Annie (Nora's daughters) meet them, I wanted to know more about them and their life on the island.
There's also a beautiful mix of styles; the book isn't straight romance, and in fact I would say it mostly isn't about the romance. There's the mystery of Nora's mother's disappearance, the story of Maire (the aunt they are living with), the family aspects, the mystery of Owen, etc. While the book isn't a mystery novel, there are enough unanswered questions to keep you guessing all along.
While I loved the setting and enjoyed the story, there were two aspects that kept me from truly loving the book. The first was my inability to connect to Nora. I felt for her, sure, but I was unable to reach over that wall that exists between reader and character and really understand her. That was a bit unfortunate since she was the main character, and I am not sure where the fault is since I actually liked the author's writing, which I found to be poetic in places. The second point was Nora's daughters. Again, I understood they were going through a lot, but I had a hard time sympathizing with them, especially Ella. Also, I found their conversations to be a bit too adult-like, and until I went back, confused, to reread the first few pages, I actually thought they were both teenagers.
This being said, I mostly enjoyed the book. I went through it quite quickly and its dreamy, mysterious atmosphere stayed with me thorough the days. It reminded me how much I love magical realism, and it was nicely done here. The story gave me a taste of summer and made me wish I could go hang on the beach, too!
In the end, while it wasn't a perfect read, I closed the book feeling satisfied. I would definitely read more of this author – which is great since I already have one of her books on my ereader!
Thanks to TLC Book Tours for giving me the opportunity to review The Cottage at Glass Beach!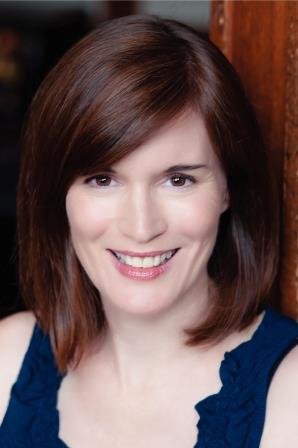 The author of three novels, The Cottage at Glass Beach (Harper, 2012), The Lace Makers of Glenmara (Harper, 2009) and Snow in July (Soho, 2004), Heather Barbieri has been awarded fellowships and international prizes for her short stories. Before turning to fiction full time, she was a magazine editor, journalist, and film critic. Heather is half Irish. Her paternal ancestors left counties Donegal and Tipperary after surviving The Great Famine; they worked in the coal mines of Eastern Pennsylvania before settling in Butte, Montana, a rugged town in the foothills of the Rocky Mountains, which, though having nary a hint of green in its landscape, once boasted the largest gaelic-speaking population outside of Ireland. Heather was born and raised in the Pacific Northwest. She lives in Seattle with her family.