Blog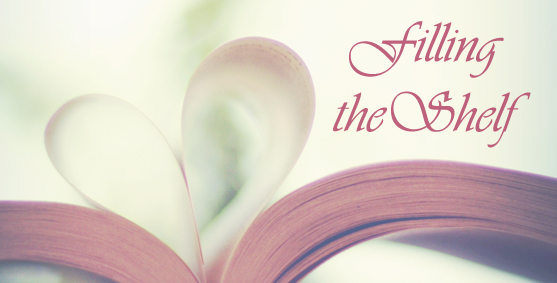 Filling the Shelf is basically Mailbox Monday or the more recent Stacking the Shelves, but with a title that suits my blog! If you're interested in joining the fun or seeing what other bloggers added to their shelves, I invite you to visit the two hosts!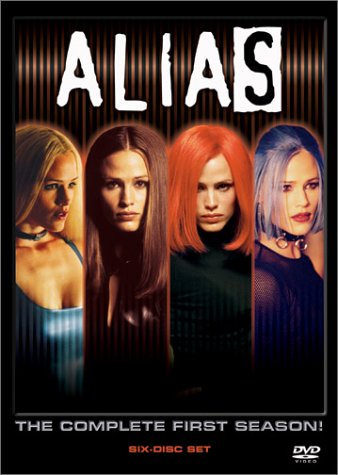 Happy Monday readers!
How was your week? Did you manage to do any great reading?
My reading has been so slow this week. I am too stressed and excited by our move to be reading! My minds is constantly elsewhere, picking colors and decorating our new place, wondering what I should be packing next, whether we'll have great weather on moving day. I won't be preoccupied much longer though; we are getting the keys to our new place this Friday! We will be painting and cleaning, and then the following Friday, it's moving time!
Meanwhile I have been getting rid of some of the stress by rewatching Alias. I love me some Alias! Season one is especially good. I think Sydney Bristow is my ultimate kick-ass girl; I've realized recently that very often, I imagine kick-ass female leads somewhat like her (especially in UF or thrillers).
On to the books now, shall we?
Lovely selection again this week, although right now I am filling a box rather than a shelf! Persepolis and Fun Home are two graphic novels that had long been on my radar. I read parts of both at the library and knew I had to have them. Dark Tide was a must have thriller for me, too; I read Into the Darkest Corner last year and quite enjoyed it, so I was curious to know what else Haynes had in her as an author. As for The River of no Return, I just couldn't resist a book about time travel, especially with an historical touch and such a gorgeous cover!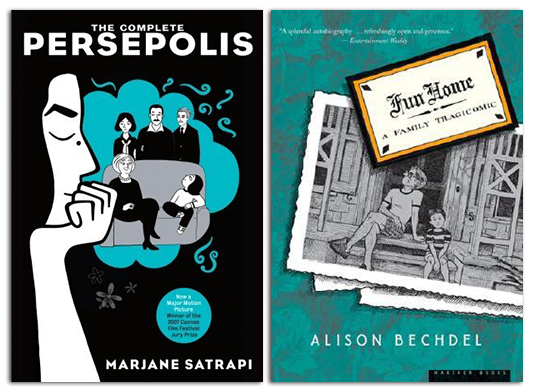 Persepolis  by Marjane Satrapi and Fun Home : A Family Tradicomic by Alison Bechdel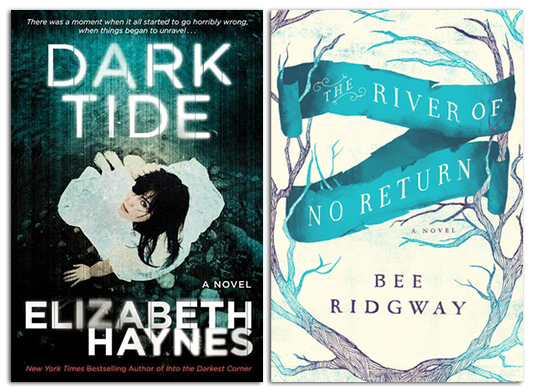 Dark Tide by Elizabeth Haynes / The River of no Return by Bee Ridgway
What did you add to your shelves recently?