Blog

"Waiting On" Wednesday is a weekly event, hosted at Breaking the Spine, that spotlights upcoming releases that we're eagerly anticipating.
*
I haven't done a WoW post in a couple weeks but that doesn't mean I don't still have an infinitely long wishlist!
This week, two titles that are coming really soon : Cascade has not only one of the most gorgeous covers ever, it also has an interesting premise, in an interesting setting, with possibly interesting characters.
The second title, Love Anthony, is Lisa Genova's third novel. I loved her first and haven't read her second even though it's on my TBR pile, and I know this one will join it soon, too!
* * *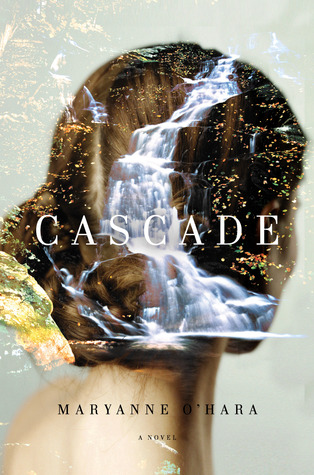 Cascade by Maryanne O'Hara
(August 16th, 2012)
An artist in the 1930s finds herself caught between duty and her unorthodox desires.
Cascade, Massachusetts, 1935. Desdemona Hart Spaulding, a talented young artist who studied in Paris, has sacrificed her dreams of working in New York City to put a roof over her newly bankrupt and ailing father's head. Two months later he has died and Dez is bound by the promises she has made to her father, her husband, and her town. Stifled by her marriage to kind but conservative Asa, who is impatient to start a family, her ambitions are fading. Dez also stands to lose her father's legacy, the Cascade Shakespeare Theatre, as Massachusetts decides whether to flood Cascade to create a new reservoir for Boston.
Amid this turmoil arrives Jacob Solomon, a fellow artist and kindred spirit for whom Dez feels an immediate and strong attraction. As their relationship reaches a pivotal moment, a man is found dead and the town points its collective finger at Jacob, a Jewish outsider. When unexpected acclaim and a chance to recapture her lost dreams of life in New York City arise, Dez must make an impossible choice.
CASCADE interweaves a town's impending destruction and America's struggles during the Depression with small-town anti-Semitism and the bohemian art world of Greenwich Village.
* * *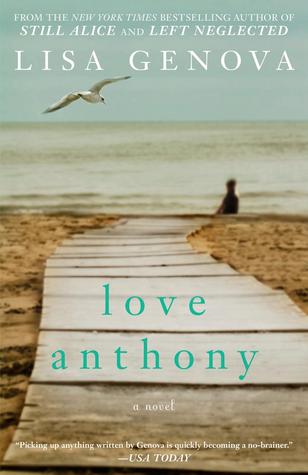 Love Anthony  by Lisa Genova
(September 25th, 2012)
From the award-winning New York Times bestselling author of Still Aliceand Left Neglected, comes a heartfelt novel about an accidental friendship that gives a grieving mother a priceless gift: the ability to understand the thoughts of her eight-year-old autistic son and make sense of his brief life.
Two women, each cast adrift by unforseen events in their lives, meet by accident on a Nantucket beach and are drawn into a friendship.
Olivia is a young mother whose eight-year-old severely autistic son has recently died. Her marriage badly frayed by years of stress, she comes to the island in a trial separation to try and make sense of the tragedy of her Anthony's short life.
Beth, a stay-at-home mother of three, is also recently separated after discovering her husband's long-term infidelity. In an attempt to recapture a sense of her pre-married life, she rekindles her passion for writing, determined to find her own voice again. But surprisingly, as she does so, Beth also find herself channeling the voice of an unknown boy, exuberant in his perceptions of the world around him if autistic in his expression—a voice she can share with Olivia—(is it Anthony?)—that brings comfort and meaning to them both.
* * *
What are you waiting on this week?