Filling the Shelf
Welcome to Filling the Shelf, or as many of you know it, Mailbox Monday! If you're interested in joining the fun or seeing what other bloggers added to their shelves, click away! (but beware, visiting other mailboxes will probably add to your neverending wishlist!)
Good Monday everyone!
I promised 2 weeks ago that I would be more reasonable with books, and I was. Yay me! I've been extremely busy and stressed lately (selling a condo and searching for a new house will do that to you, for sure!) so while I've done a bit of reading, I haven't had a lot of time for book shopping.
I was going to have only 2 books for this post, but earlier this week Audible had Wild Seed on sale, and then I found, a bit over a week early, The Stone Sky at the bookstore. You guys know I've been waiting for this book all year, so of course I brought it home! And now, I'm in this weird place where I want to read it but I also don't want to because then it will be over…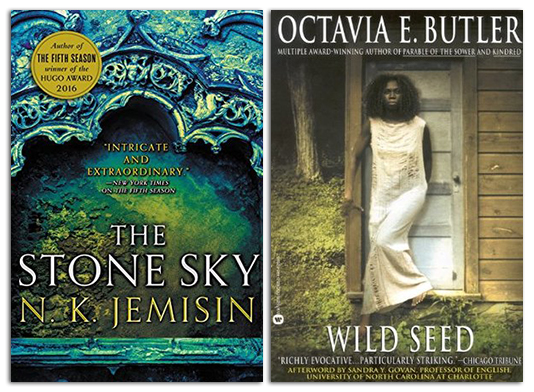 The Stone Sky by N. K. Jemisin – Wild Seed by Octavia E. Butler (audio)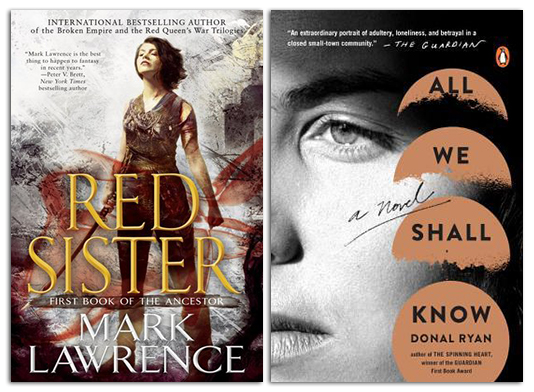 Red Sister by Mark Lawrence – All We Shall Know by Donal Ryan
What books did you recently add to your shelves?