Filling the Shelf
Welcome to Filling the Shelf, or as many of you know it, Mailbox Monday! If you're interested in joining the fun or seeing what other bloggers added to their shelves, click away! (but beware, visiting other mailboxes will probably add to your neverending wishlist!)
Hello everyone and good Monday!
I hope your week was good! We had an eventful and stressful one, and as is often the case, stress made me too distracted to do much reading. I started like 7 different books but finished only one… but I actually reviewed it! Have a look if you want to know my thoughts on the audio of One of Us is Lying !
I usually try not to buy more than I read (keyword being : try), but this week is particularly dramatic. Four of them were used/on sale though, so in terms of budget it's not too bad, but I'm planning on not buying anything for a short while. We'll see how well that holds soon!
This week I'm mostly excited for The Gentleman's Guide to Vice and Virtue, which I have heard amazing things about, and Wonder Woman Unbound, which should be interesting.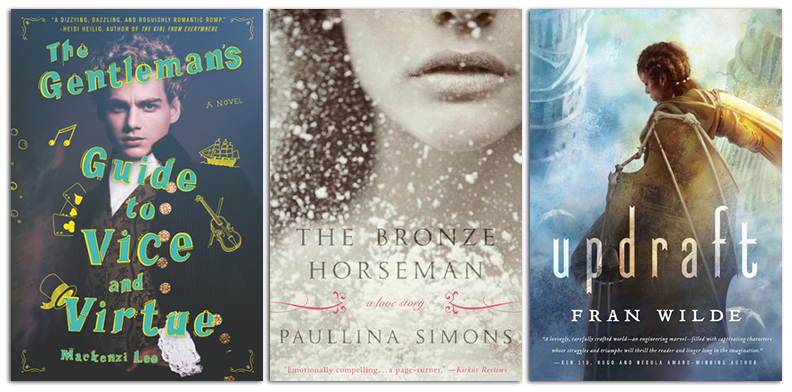 The Gentleman's Guide to Vice and Virtue by Mackenzi Lee (audio) – The Bronze Horseman by Paullina Simons – Updraft by Fran Wilde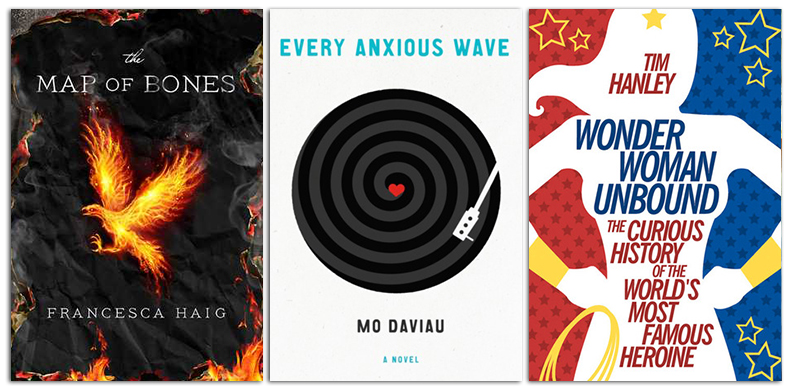 The Map of Bones by Francesca Haig (audio) – Every Anxious Wave by Mo Daviau (audio) – Wonder Woman Unbound by Tim Hanley
What books did you recently add to your shelves?