Filling the Shelf
Welcome to Filling the Shelf, or as many of you know it, Mailbox Monday! If you're interested in joining the fun or seeing what other bloggers added to their shelves, click away! (but beware, visiting other mailboxes will probably add to your neverending wishlist!)
Hello everyone!
It's already June but looking outside, you wouldn't know it. The trees are green and we have beautiful flowers brightening our balcony and our small flowerbed, but the weather has been mostly grey and rainy for the past couple weeks. I love rainy days, but in spring I do enjoy a bit of sun. Our flowers need it to grow, too!
This week I've got a big mailbox to share with you – two weeks worth of books, and it's an exciting lot, too! It includes books by two authors who wrote some of my very favorite books, J. Courtney Sullivan and Claire North. I also got the sequel to Sylvain Neuvel's Sleeping Giants, which I read last year and enjoyed tremendously.
This will also be my first time reading Dennis Lehane! As a fan of thrillers and mysteries who has loved movies inspired by Lehane's books before, I feel like this should have happened long before now.
Exceptionally, I also bought another copy of The Thief. I rarely buy the same book twice (Harry Potter is probably my one big exception). Especially if I didn't enjoy the book much. I read it years ago and thought it was okay, then gave my copy away. (I believe this was the result of too much hype, and then I guessed its "special aspect" almost from the start, so I felt very let down.) With the release of Megan Whalen Turner's new book, I've come across numerous discussions about her series that have made me curious to give it another try. My expectations are different now, so I feel that I'll probably end up enjoying it more. We'll see!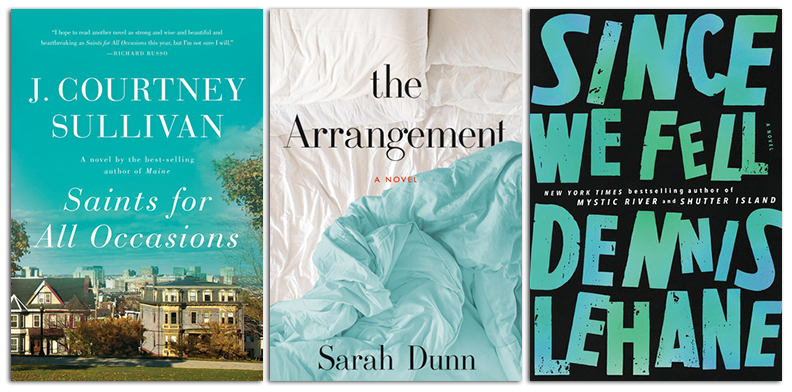 Saints for All Occasions by J. Courtney Sullivan – The Arrangement by Sarah Dunn – Since We Fell by Dennis Lehane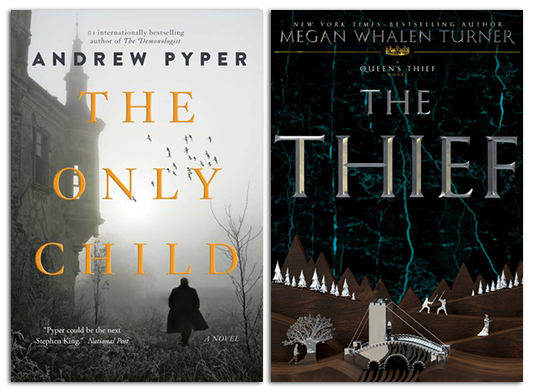 The Only Child by Andrew Pyper – The Thief by Megan Whalen Turner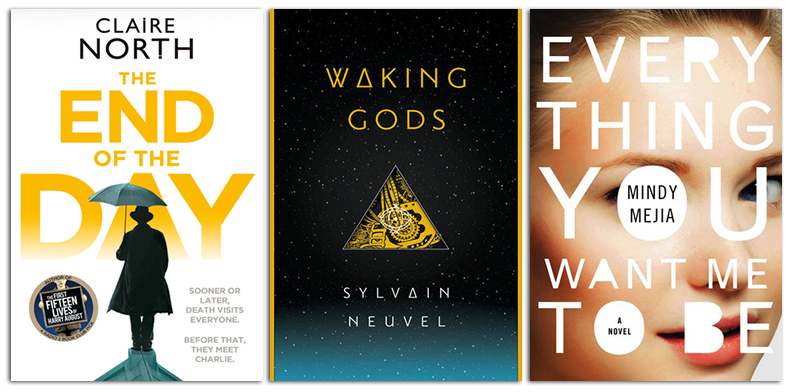 The End of the Day by Claire North – Waking Gods by Sylvain Neuvel – Everything You Want Me to Be by Mindy Mejia
What books did you recently add to your shelves?