Top Ten Tuesday – Top Twelve Most Anticipated Books For The Second Half of 2017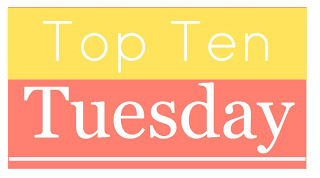 Top Ten Tuesday is an original feature/weekly meme created by The Broke and the Bookish. Each week is posted a new Top Ten list idea that all bloggers are welcome to discuss.
There are so many books I really want to read and that are coming out in the next few months, I couldn't pick only 10! And there's plenty more I would have included in this list given more time – especially thrillers, there's a bunch releasing soon that I absolutely want to read. The thing is, with how strong the YA hype can be, I have a much easier time keeping track of the coming YA releases than any other genre/category. But, I managed to find a bit of everything!
Without further ado, here are (some of) the books I'm most excited about for the second half of 2017!
1 – The Stone Sky by N.K. Jemisin (August 15th): This one is a no brainer, and if there were to be only one book on this list, that'd be it. I loved the first two books immensely and I am both overly excited and a little sad to see the conclusion coming!
2 – La Belle Sauvage – The Book of Dust no.1 by Philip Pullman (October 19th) : I still can't believe this is real! His Dark Materials was such an experience (so many tears!) and I'm looking forward to getting into this world again. I need to reread the original series, too!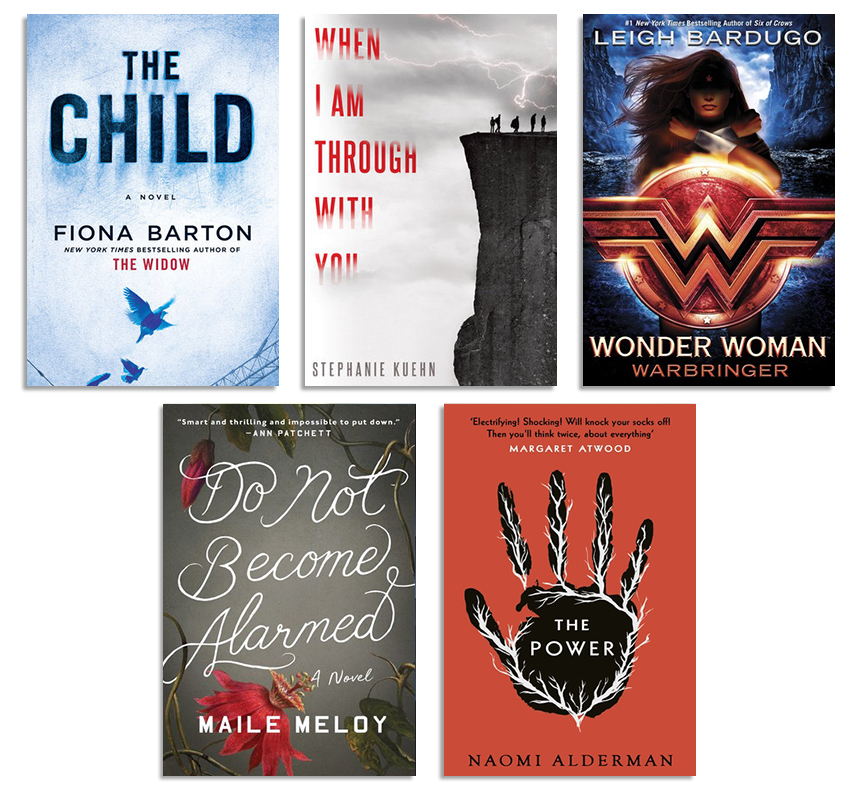 3 – The Child by Fiona Barton (June 29th) : I really enjoyed The Widow last year and I am looking forward to reading more by Fiona Barton! I actually have an ARC of this one so I should get on it really soon.
4 – When I Am Through With You by Stephanie Kuehn (August 1st) : Stephanie Kuehn writes some of the weirdest YA and I've enjoyed her writing a lot, especially Complicit. This one already intrigues me by its synopsis!
5 – Wonder Woman : Warbringer by Leigh Bardugo (August 29th) : A favorite superhero written by a favorite author? I need this one!
6 – Do Not Become Alarmed by Maile Meloy (June 6th) : The cover, the title, and most important of all, the synopsis : everything about this book calls to me!
7 – The Power by Naomi Alderman (October 27th) : It's been a while since I've read a dystopian novel, but this one looks too interesting to pass. It has girls with a dangerous power, and I believe it's not YA, but I'm not sure.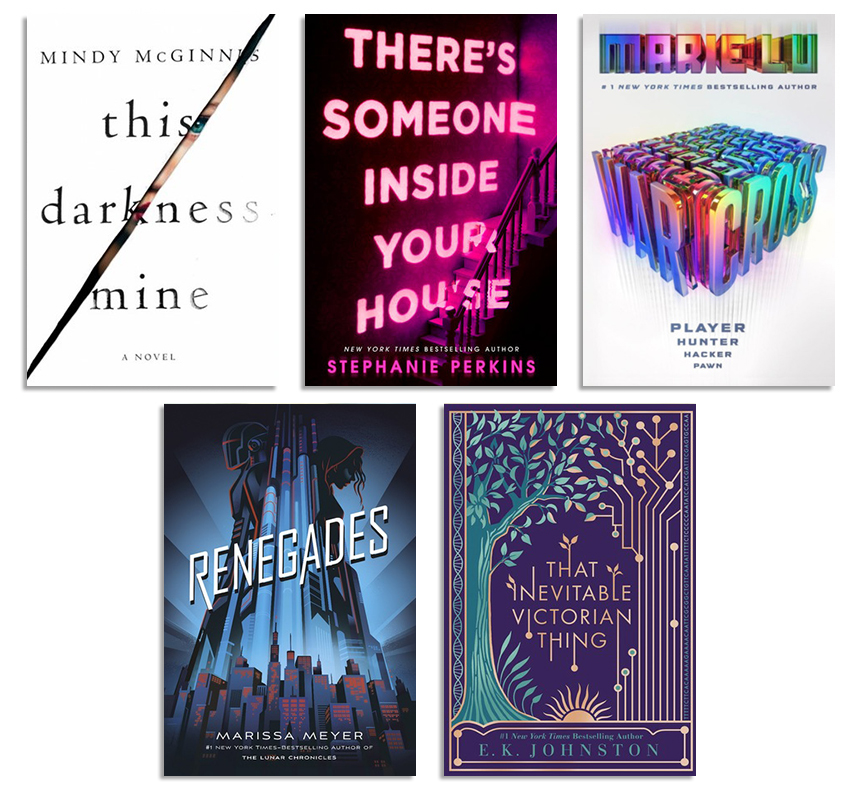 8 – This Darkness Mine by Mindy McGinnis (October 10th) : I've read and enjoyed Mindy McGinnis a few times before, especially last year's The Female of the Species. I find the concept of "absorbed twin" a super fascinating one, so I am looking forward to reading this.
9 – There's Someone Inside Your House by Stephanie Perkins (September 26th) : I think we've been waiting for this book for years, right? I loved Stephanie Perskins' YA romances, so I'm curious to see what she'll do with the thriller/horror/slasher genre!
10 – Warcross by Marie Lu (September 12th)  : I've really enjoyed Marie Lu's previous YA series, and I love books about video games and with futuristic aspects, so there's no way I'm passing on this one!
11 – Renegades by Marissa Meyer (November 7th) : I'm still playing catch-up with Marissa Meyer's already published novels, but this one sounds like so much fun! Secret identities? Extraordinary powers? Yes, please!
12 – That Inevitable Victorian Thing by E.K. Johnston (October 3rd) : This novel takes place in a near future where the British Empire never fell. It sounds intriguing and very different from the other book I read by this author last year, Exit, Pursued by a Bear (which was excellent!)
What are some of your recommendations for the Halloween season?