Filling the Shelf – 252
Welcome to Filling the Shelf, or as many of you know it, Mailbox Monday! If you're interested in joining the fun or seeing what other bloggers added to their shelves, click away! (but beware, visiting other mailboxes will probably add to your neverending wishlist!)
Good Monday readers!
It's been a good week for reading, and I managed to finish reading quite a few things considering that my mom came to visit us this weekend. I was so happy to have her here for mother's day! It's been years since we spent it together. We had a very relaxing weekend, eating good food and doing a puzzle together, another thing we hadn't done together for years. I loved it.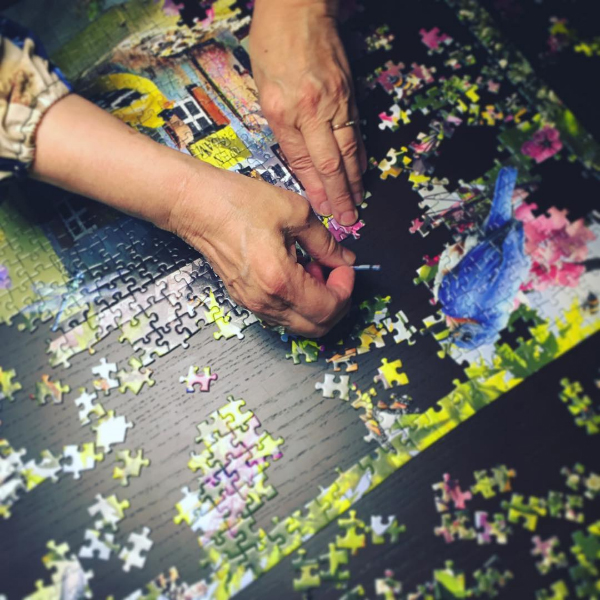 I also managed to post a sort-of review on Chimamanda Ngozie Adichie's two short non-fiction books on feminism. Both are absolute must read.
I also received some new books. Two new releases I had been waiting for a long time (Into the Water and A Court of Wings and Ruin) and two new audiobooks. I've been looking for an exciting new series to start since I completed Harry Potter, and Jodi Taylor and Rachel Aaron had been on my wishlist for long. They both have some really fun premises!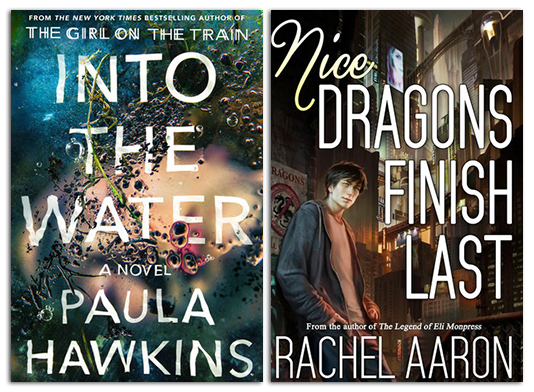 Into the Water by Paula Hawkins – Nice Dragons Finish Last by Rachel Aaron (audio)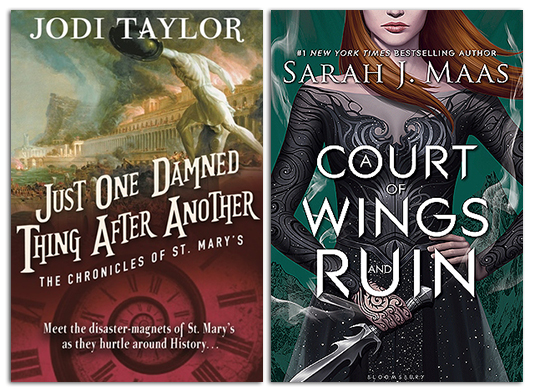 Just One Damned Thing After Another by Jodi Taylor (audio) – A Court of Wings and Ruin by Sarah J. Maas
What books did you recently add to your shelves?