Filling the Shelf – 251
Welcome to Filling the Shelf, or as many of you know it, Mailbox Monday! If you're interested in joining the fun or seeing what other bloggers added to their shelves, click away! (but beware, visiting other mailboxes will probably add to your neverending wishlist!)
Hello again, fellow bookworms!
Hope you all had a great week! I haven't blogged all week, which saddens me a bit. For some reason, coming up with a Mailbox post on Monday is never a problem, but I've been struggling with writing reviews lately. I've never been a very regular blogger, but I feel like I used to do better than this!
Anyway, let's take this occasion to chat about books a bit. This week concluded my complete reread of Harry Potter through audiobooks, and it was amazing. I have loved every minute of it. I felt as though I rediscovered the whole series and characters, and I know I will miss them dearly. I'm thinking of watching  all the movies now, it's been a while since I did!
I've also been in the mood for some YA contemporary reads. I've already finished listening to 100 Hours (fun), and I'm close to done with By Your Side too (cute so far). I've also started with Wanderlost and Fireworks, which have been really entertaining. Exactly what I needed!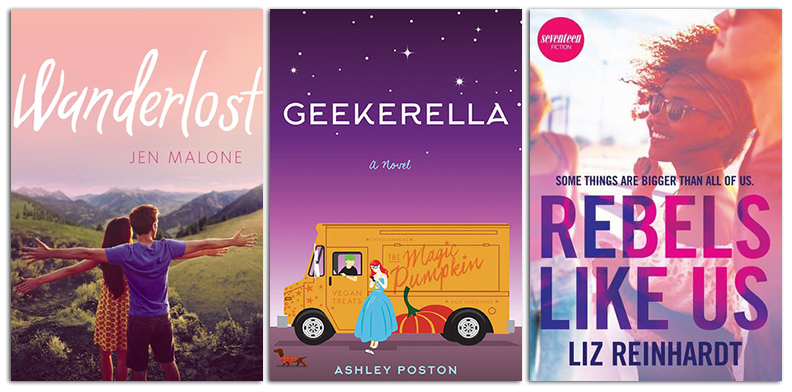 Wanderlost by Jen Malone – Geekerella by Ashley Poston – Rebels Like Us by Lis Reinhardt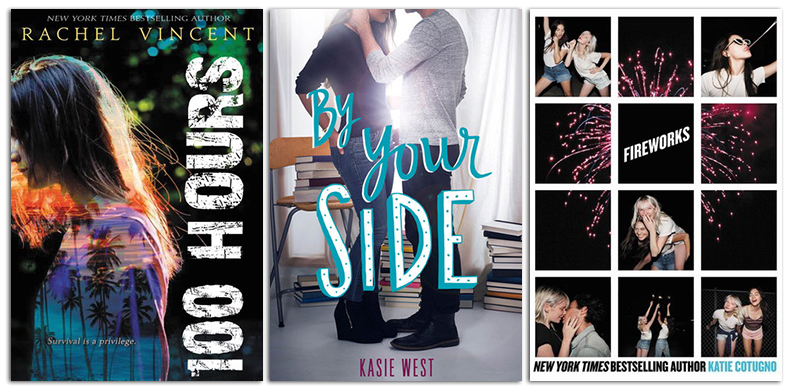 100 Hours by Rachel Vincent (audio) – By Your Side by Kasie West (audio) – Fireworks by Katie Cotugno
What books did you recently add to your shelves?