Filling the Shelf – 250
Welcome to Filling the Shelf, or as many of you know it, Mailbox Monday! If you're interested in joining the fun or seeing what other bloggers added to their shelves, click away! (but beware, visiting other mailboxes will probably add to your neverending wishlist!)
Good Monday everyone!
It's May already! April ended for me with reading The Handmaid's Tale, which was really good. I think I enjoyed it less than I should have because of the reading slump I found myself in midway through, but the more I reflect back on it and read discussions about it, the more I appreciate the different aspects of it. I love Margaret Atwood's writing, that's for sure!
Earlier this week, I also shared my thoughts on Carry On, which I mostly enjoyed. It echoed my current Harry Potter reread nicely!
And now, for the new books. You guys know I can't resist a good thriller, so of course I grabbed Gone Without a Trace. But I also added some long wished for fantasy & sci-fi novels. As I reach the end of my last (sob!) Harry Potter audiobook, I am really excited to jump into something new and unique. I've heard great things about Twelve Kings in Sharakhai and I absolutely loved the sample I listened to, so I am really looking forward to it!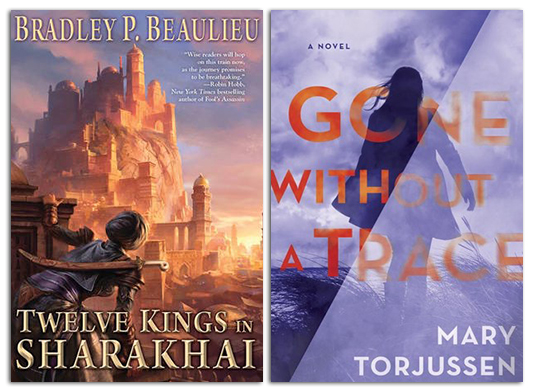 Twelve Kings in Sharakhai by Bradley P. Beaulieu (audio) – Gone Without a Trace by Mary Torjussen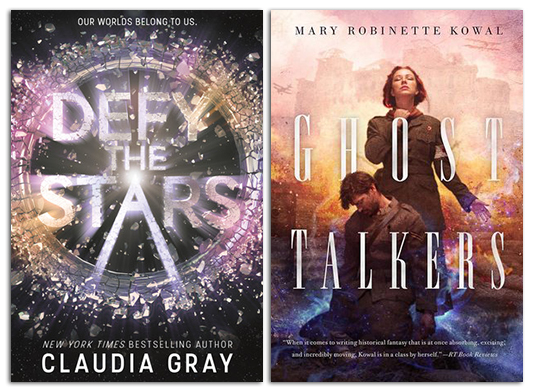 Defy the Stars by Claudia Gray – Ghost Talkers by Mary Robinette Kowal
What books did you recently add to your shelves?