Filling the Shelf – 243
Welcome to Filling the Shelf, or as many of you know it, Mailbox Monday! If you're interested in joining the fun or seeing what other bloggers added to their shelves, click away! (but beware, visiting other mailboxes will probably add to your neverending wishlist!)
Happy Monday everyone!
Hope you all had a good week!
Didn't I tell you, last week, that I'd be more reasonable with books this week? I added only 2, one on audio, and the other, Six Wakes, which I am currently reading. It's a thriller about murdered clones on a spaceship, and it's really good so far!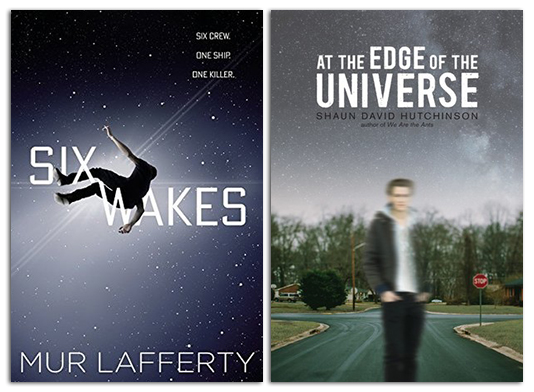 Six Wakes by Mur Lafferty – At The Edge of the Universe by Shaun David Hutchinson (audio)
What books did you recently add to your shelves?