Filling the Shelf – 240
Welcome to Filling the Shelf, or as many of you know it, Mailbox Monday! If you're interested in joining the fun or seeing what other bloggers added to their shelves, click away! (but beware, visiting other mailboxes will probably add to your neverending wishlist!)
Good Monday all!
Hope you all had a great week! I posted only one review this week for Behind Her Eyes, but I'm hoping I can do better this coming week. I'd like to do at least 2 a week, which would bring me closer to my objective of reviewing half of my reading. Fingers crossed!
We had a super snowy weekend, which is my favorite thing. I spent most of it inside, working on a puzzle with an audiobook or reading by the window, watching the snow falling. There's something about this weather that feels perfect for historical romance, a genre I rarely read but sometimes enjoy, so I seized the moment to read The Duke and I. I'd started it weeks ago without getting past page 30, and after this weekend I'm almost done with it. It's a bit silly, in a good way, and I have been perfectly entertained.
I also added new books to the shelves. Three authors I've enjoyed in the past and one (Jason Rekulak) I'm looking forward to discover. I'm a huge Sophie Kinsella fan, especially her non-Shopaholic books, so I'm really looking forward to reading her new novel!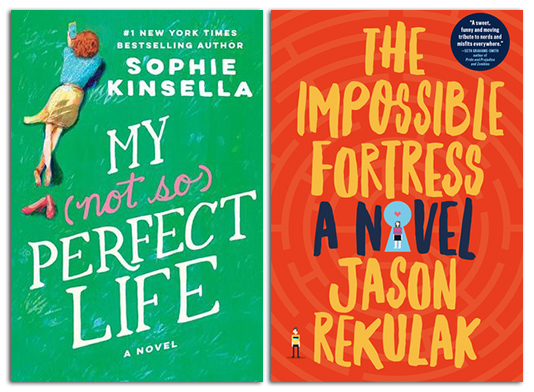 My (Not So) Perfect Life by Sophie Kinsella – The Impossible Fortress by Jason Rekulak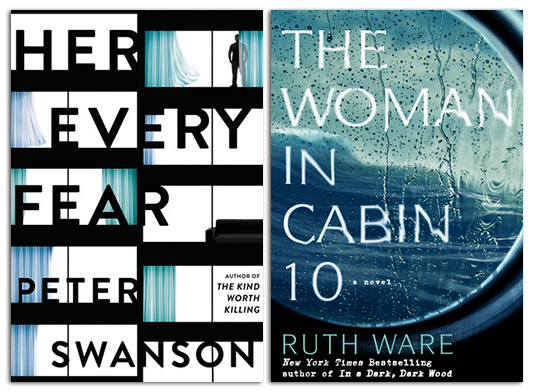 Her Every Fear by Peter Swanson – The Woman in Cabin 10 by Ruth Ware
What books did you recently add to your shelves?