Review : The Widow by Fiona Barton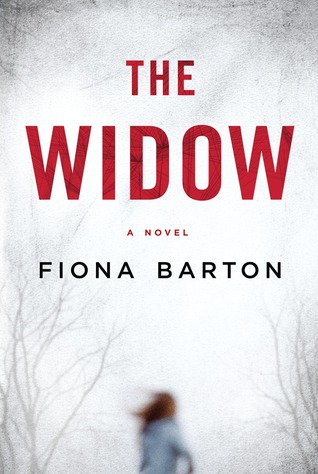 The Widow by Fiona Barton
Pages : 336
Genre : Mystery
Stand alone
My Rating : 3.5/5
About the Book  :
When the police started asking questions, Jean Taylor turned into a different woman. One who enabled her and her husband to carry on, when more bad things began to happen…
But that woman's husband died last week. And Jean doesn't have to be her anymore.
There's a lot Jean hasn't said over the years about the crime her husband was suspected of committing. She was too busy being the perfect wife, standing by her man while living with the accusing glares and the anonymous harassment.
Now there's no reason to stay quiet. There are people who want to hear her story. They want to know what it was like living with that man. She can tell them that there were secrets. There always are in a marriage.
My Thoughts :
Being a fan of psychological thrillers and mysteries, of course I wasn't going to miss The Widow. It's everywhere on our bookstores' shelves here, and as soon as I read the summary I needed to find out more about Jean's husband's crime.
From the start I found the writing to be very engaging. The pages flew by and I liked that the story switched between point of views, though other than Jean and the police investigator, I'm not sure how necessary these voices were to the story. I liked the journalist's parts I have to say, though. I would have enjoyed a story completely investigated from that point of view.
Overall, the story took an interesting turn I thought, and I can't remember if I've ever read a psychological thriller written from the perspective of a woman whose husband is being accused of taking a child/being a pedophile. So that was interesting.
This being said, my feelings about Jean were mixed and it made it hard to really invest myself into the story. I got what the author was trying to do : write a difficult perspective, put the reader in Jean's shoes, make the situation complex by making the husband controlling and emotionally abusive. I guess we are supposed to somewhat empathize with her situation, question what is right and wonder what we would do, but… I didn't, really. I think my problem is that I didn't sense enough of Jean's hesitation about it all. I wanted her to question more rather than fold on herself and go on.
All in all, I enjoyed reading The Widow. The pace was good, the mystery had me curious and uncomfortable, and it kept me reading late at night. The resolution worked for me, too, which is always a plus. I would definitely read more from the author.