Review : The First Fifteen Lives of Harry August by Claire North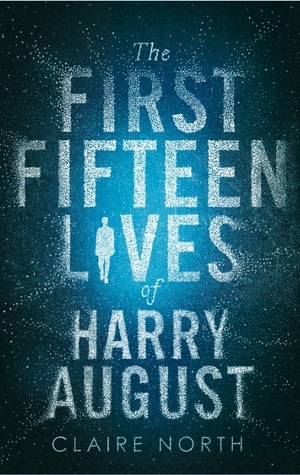 The First Fifteen Lives of Harry August by Claire North
Pages : 405
Genre : Fiction, Speculative Fiction
Stand alone
My Rating : 5/5
About the Book  :
No matter what he does or the decisions he makes, when death comes, Harry always returns to where he began, a child with all the knowledge of a life he has already lived a dozen times before. Nothing ever changes.
Until now.
As Harry nears the end of his eleventh life, a little girl appears at his bedside. 'I nearly missed you, Doctor August,' she says. 'I need to send a message.'
This is the story of what Harry does next, and what he did before, and how he tries to save a past he cannot change and a future he cannot allow.
My Thoughts :
I have a new favorite.
It doesn't happen that often (I only had one last year), but when it happens, wow. It's a bit like falling in love, isn't it? So this is not a review as much as it is a love letter. I loved everything about this book, and I couldn't think of one single aspect of it I would change.
First of all, Claire North's writing is amazing. It's evocative, poetic at times without being overly so, and it flows extremely nicely. It suits the pace and structure of the book – slow, intricate – perfectly.
And slow, and intricate, the book really is. This is a book that needs time. It starts carefully, intriguing but a little confusing. The first few chapters come and go between Harry August's lives, and I had to pay attention to keep track of the different lives and their characters, think of which one happens before which, what they meant in relation to each other.
I absolutely loved the science-fiction aspect of it. Time travel is tricky, but I thought Claire North managed to answer most questions the reader could have logically. Her take on it is original but also well thought through. The mythology she created for it spanned centuries, and the implications and consequences made it fascinating. Whenever I wasn't reading the book, I kept thinking about it. What would it be like to relive the same life again and again, but to be able to make different choices? What would it be like re-living important world events without having the power of changing or influencing them?
The "thriller" part of the story was also very well done. The pace is slow and there's very little action, but it still felt, to me, like a page-turner – an existentialist one, perhaps. Despite living his life again and again, Harry isn't exactly immortal, so there really was something to lose for him. In a way, the threat of mortality felt even bigger for him and the members of the Chronus club (a group of people who also shared Harry's ability).
There's little more I can say about the book except that I really, really loved it. I can see why some readers thought it was slow, uneventful, boring; for me though, it all clicked perfectly. The writing, the pace, the characters, the story, the plot, and all of the questions and answers hidden between the lines, I loved it all. One thing I know, I'll be reading more of Claire North soon!