R.eaders I.mbibing P.eril X – I'm in!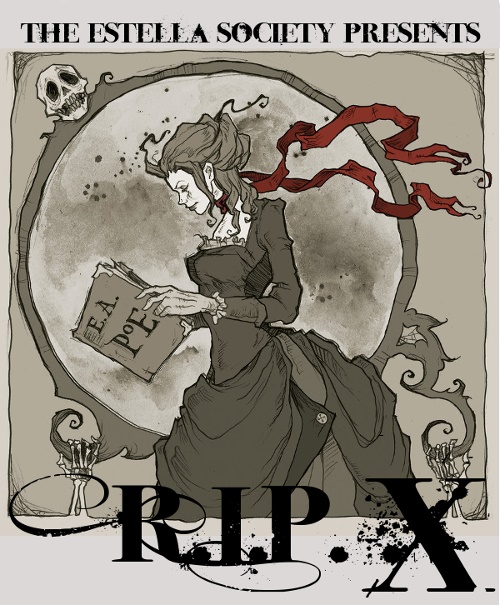 I've had so much fun joining the R.I.P. challenge in the past years, I knew I couldn't pass up on the chance to join again this year. Especially since last year, I ended up taking an unplanned break from blogging right in the middle of it – essentially missing all the fun!
This year, no such thing. I'm here, and while I'm posting this a little late, I've already started reading & listening books that would put me in the right mood!
For those who aren't familiar with the challenge, it's quite simple : the challenge consists in reading (or watching!) any of the following :
Mystery.
Suspense.
Thriller.
Dark Fantasy.
Gothic.
Horror.
Supernatural.

Or anything sufficiently moody that shares a kinship with the above.
The challenge runs from September 1st to October 31st, which means there is still plenty of time left to join! You can read as little as one book, or do a short story challenge, or even watch something on the screen! It's very easy and fun , and it puts you in the perfect mood for fall. Learn more and join by visiting The Estella Society!
I'm doing Peril the First, which consists in reading four books.
I've even assembled a quick selection for the challenge :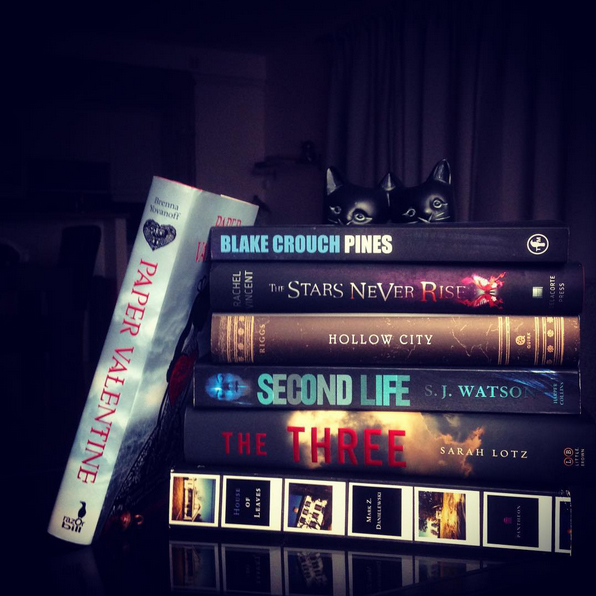 I have no doubt this selection will change. The challenge includes most of my favorite genres, so a lot of my books could fit here. A lot!
My biggest challenge though will be to read House of Leaves. Seriously. It was on my list for the R.I.P. of 2013. Then 2014. This year is the year. I already read like 10 pages of it, which I suppose is a good sign so far?
Anyone else participating? What are you reading?