Review : The House on the Cliff by Charlotte Williams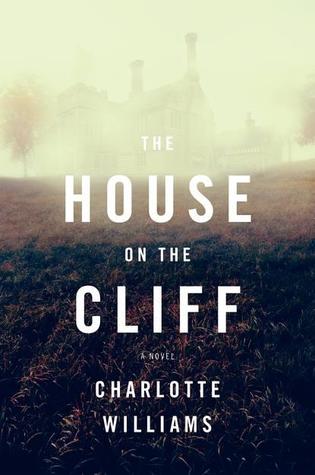 The House on the Cliff by Charlotte Williams
Pages : 352
Genre :  Mystery
Stand alone
My Rating :3.5/5
From the back of the book  :
Actor Gwydion Morgan's dramatic appearance at Jessica Mayhew's psychotherapy practice coincides with a turbulent time in her own life – her husband has just revealed that he's spent the night with a much younger woman. Gwydion, son of the famous Evan Morgan, is good looking and talented but mentally fragile, tormented by an intriguing phobia. Jessica is determined to trace the cause of his distress. So when his mother phones to say he is suicidal, Jessica decides to make a house call.
The Morgans live in a grand cliff-top mansion overlooking a rocky bay with its own private jetty. It's a remote and somewhat sinister place. On her visit, Jessica finds out that an au pair who looked after Gwydion as a child drowned in the bay in mysterious circumstances. Could it be that Gwydion witnessed her death? In her quest to help her client, Jessica finds herself becoming embroiled in the Morgans' poisonous family dynamic. At the same time, she has to deal with the demands of her own domestic life: her struggle to keep her marriage intact, as well as her older daughter's increasingly defiant behaviour. And then, of course, there is the growing attraction she feels towards her new client . . .
My Thoughts :
From the get-go I was intrigued by The House on the Cliff : its title, the foggy cover, the premise of the house and the troubled family, every detail of it caught my attention. And since I always enjoy stories with mysteries and/or therapists, I was in.
The book started quickly and immediately took me into Jessica's daily life. It wasn't an action packed type of novel, and I appreciated the softer pace of it. Most of all, I was really hooked to Jessica's sessions with her patients, and the thoughts she shared about them, whether they were personal opinions or her methods as a therapists. There were a lot of details about this aspect of her life, even on patients that weren't central to the story, but I still enjoyed these a lot. In fact, Jessica reveals a lot about herself through these moments, and I thought the book was a lot more intimate than I had expected – which is neither good nor bad, but simply an observation.
The mystery was well built, though a tad predictable. But I was soon intrigued by Gwydion's slightly strange behavior, and his also strange family kept me reading through to the end. I appreciated the dynamic between him and Jessica, even though I felt it moved and changed strangely at times.
I will say that even though I didn't care much for Jessica's husband, I very quickly connected to her daughter Nella's story. I found the mother-daughter relationship really revealing and complex. Teenage years are difficult on both sides for sure, and this was well illustrated by both the tension and the love they shared. I'm glad the author created a complete story for her, rather than having the family set completely apart from Jessica's story.
All in all, The House on the Cliff was a good mystery to read on a cold January day. Charlotte Williams' writing was easy to get into and the mystery she built just unsettling enough. I would happily read her again.
Thanks to TLC Book Tours for inviting me to this book tour and providing a copy of the book!