2 Mini-Reviews : A Winter Flame & Winter Wonderland
Every year around Christmas time I love to sit with a good book and enjoy the special reading by the Christmas tree. I put myself in the mood by selecting a few holiday-themed novels, and last year was no exception! I waited until the season was back again to share my reviews with you, and I start today with two very cute and romantic novels I really enjoyed.
Happy reading!
* * *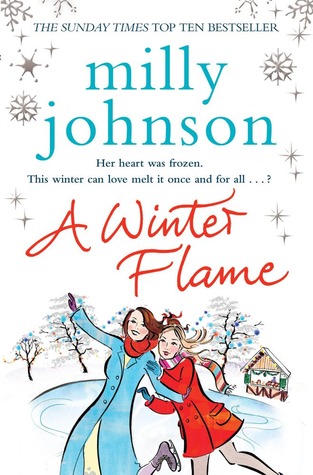 A Winter Flame by Milly Johnson
Pages : 450
Genre : Contemporary, Chicklit
Stand alone
My Rating : 3.5/5
From the back of the book :
Eve has never liked Christmas, not since her beloved fiancé was killed in action in Afghanistan on Christmas Day. So when her adored elderly aunt dies, the last thing she is expecting is to be left a theme park in her will. A theme park with a Christmas theme… And that's not the only catch. Her aunt's will stipulates that Eve must run the park with a mysterious partner, the exotically named Jacques Glace. Who is this Jacques, and why did Aunt Evelyn name him in her will? But Eve isn't going to back down from a challenge. She's determined to make a success of Winterworld, no matter what. Can she overcome her dislike of Christmas, and can Jacques melt her frozen heart at last…?
My Thoughts :
A Winter Flame was everything you could ask from a holiday themed novel : heartwarming, full of love and feelings, all set on a background full of Christmas lights. The romance was obvious in the most satisfying manner, and I loved how Eve grew from being a bitter and grieving woman to a more hopeful one. Plus she was surrounded by a really fun cast of characters, and Jacques Glace was great in his own way. The backdrop was perfect, too, and I would happily visit Winterworld if I could! This was charming and written with a lot of heart. It was my first time reading Milly Johnson, and I would happily do so again.

* * *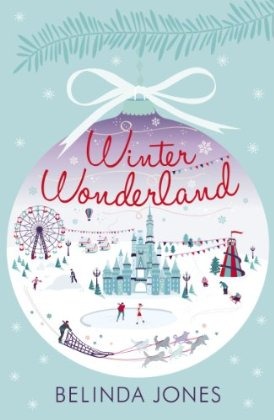 Winter Wonderland by Belinda Jones
Pages : 320
Genre : Contemporary, Chicklit
Stand alone
My Rating : 4/5
From the back of the book :
Imagine waking up in a snow globe…
That's how travel journalist Krista feels when she arrives in magical Quebec to report on Canada's glittering Winter Carnival.
Over ten sub-zero days Krista's formerly frozen heart begins to melt as she discovers an enchanting world of ice palaces, husky dog-sledding and maple-syrup treats galore. And then she meets Jacques, a man as handsome and rugged as he is mysterious…
The two share a secret that could bond them forever, but can they find a way to break through the protective layers around their hearts to warm up this winter wonderland?
My Thoughts :
Winter Wonderland isn't a Christmas novel per se; it takes place during the Winter Carnival in Quebec, which is, I admit, the main reason why I wanted so badly to read it (I love books set close to home!). In the end though, it didn't matter : the book was so filled with winter magic that it put me in the perfect Christmas spirit! I read it in one sitting on the way home after spending Christmas with my family, and it made the boring bus trip magical.
I really loved what Belinda Jones did with the Carnival. The book was true to it in some ways, but also much more colorful and exciting in others, as if the author cranked up the volume on all the interesting parts. Add to it a cute romance, and it was another perfect hit for the Christmas season. Also, it was full of huskys! Who doesn't like those adorable pups? All in all this one really fun read.