Review : Night Film by Marisha Pessl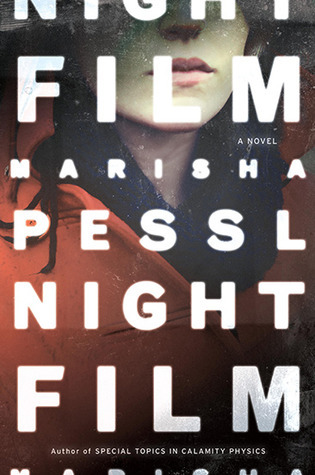 Night Film by Marisha Pessl
Pages : 602
Genre :  Thriller
Stand alone
My Rating : 5/5
From the back of the book  :
On a damp October night, beautiful young Ashley Cordova is found dead in an abandoned warehouse in lower Manhattan. Though her death is ruled a suicide, veteran investigative journalist Scott McGrath suspects otherwise. As he probes the strange circumstances surrounding Ashley's life and death, McGrath comes face-to-face with the legacy of her father: the legendary, reclusive cult-horror-film director Stanislas Cordova—a man who hasn't been seen in public for more than thirty years.
For McGrath, another death connected to this seemingly cursed family dynasty seems more than just a coincidence. Though much has been written about Cordova's dark and unsettling films, very little is known about the man himself.
Driven by revenge, curiosity, and a need for the truth, McGrath, with the aid of two strangers, is drawn deeper and deeper into Cordova's eerie, hypnotic world.
The last time he got close to exposing the director, McGrath lost his marriage and his career. This time he might lose even more.
My Thoughts :
Going in, I had no idea what to expect from Night Film. I never managed to finish Special Topics in Calamity Physics (though it is now back on my TBR pile) but I thought Night Film sounded interesting – even more so when I flipped through a copy at the bookstore, and discovered it was dotted with photographs, little notes and the like. The whole looked darker, more mysterious than I had expected, and I knew I had to read it.
Night Film presents itself as a mystery, but it flirts with the occult and the horror in a way that reminded me of uncertain gothic novels. I was seduced and intrigued from the first scene, and I ended up entranced by it, pacing my reading to make it last. The atmosphere was quiet, heavy and dark, which I always love. It was, sort of, a bookish love at first sight.
I absolutely enjoyed the pictures, articles and other medias inserted in the book. Immersive rather than disruptive, they made me feel like I was almost part of the investigation, the trio's invisible fourth member. It made the universe even more rich and deeply appealing, though it also underlined the one media piece that was truly missing from the book : one of Cordova's famous movies, supposedly so unsettling it would change your life. And since it is always on trend to make big books into big movies, I am wondering if we'll one day see an excerpt of a Cordova movie inside a Night Film one? Despite heartily taking this somber journey to the land of horror cinematography, I was still left with the impression that Cordova's movies wouldn't live up to their hype outside of the book. It's hard to imagine such a legendary creator, but as an imaginary character, I was all for it!
As for the most important part, the writing and the story, I truly enjoyed both. I loved how the story had strong hints of occult and out-of-this-world aspects, without ever completely stepping out of our reality. I liked that Scott was a balanced character; not likable exactly, but not hate-worthy either. I liked that the two « kids » investigating with him brought something to the story, without acting more mature than their age.
The conclusion was good too; like a hit of sunshine after a week of rain, it pulled you back from this dark, stifling world to bring you back to reality. It was down to earth after everything we'd been through, and like Scott McGrath, I felt a bit unsettled by how ordinary the answers we finally received were. Not everything in Night Film settles with defined lines though, so readers who love perfect closure might be disappointed.
Once I finished reading it and got some more time to think about it, I could see more of the book's flaws. Night Film could have used a few less pages and a few less italics, the story did require to suspend your disbelief a bit much at times, and so on. But the truth is, while this book wasn't a five-stars-life-changing-experience, it accomplished what no books had done for me in a very long time; that is, pure breathtaking, no-sleeping, always-on-your-thoughts entertainment. And sometimes, that's just what you need as a reader. So while I know Night Film won't be a book every reader will enjoy on the same level I did, I can truly say it was one of the best books I have read this year.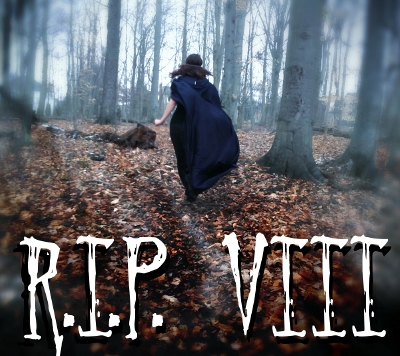 Night Film was a perfect selection for the R.I.P. challenge!
It has everything you could ask for on a dark October night : a great, tricky mystery, a weird atmosphere that flirts with paranormal aspects, characters who don't feel completely real. The story will take you through a great adventure, including stops in a magic shop, a strange underground bar and a very, very creepy mansion. So close the lights and let Pessl take you on a dark and strange ride!