Filling the Shelf – 114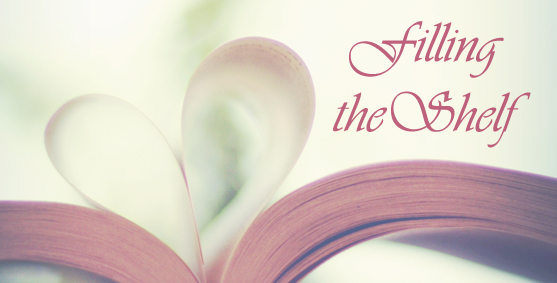 Filling the Shelf is basically Mailbox Monday or the more recent Stacking the Shelves, but with a title that suits my blog! If you're interested in joining the fun or seeing what other bloggers added to their shelves, I invite you to visit the two hosts!
Hello hello everyone!
I am back from France! Whoa, did these weeks go by fast! Three amazing weeks traveling and eating and seeing the most gorgeous and interesting places; I really couldn't have asked for a more amazing experience! And while I am now completely exhausted and really appreciate being back home, I would do it again with great pleasure.
I promised many of you to share pictures and this will, indeed, happen over the course of the next few weeks. But other than pictures, I also brought back many, many books from Paris! 16, to be exact; 4 in English, 2 about places we visited, and most of it books in French. It turns out French books are much more cheaper over there than here, and it was my birthday after all!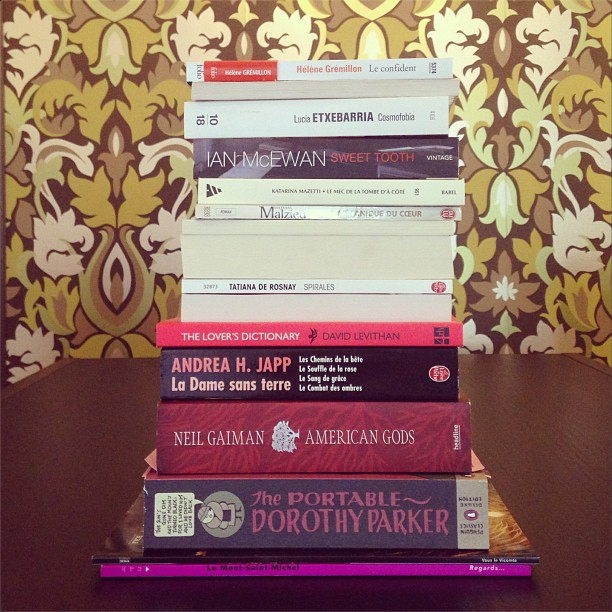 Books in French include : Andrea H. Japp, Hélène Grémillong, Lucia Etxebarria, Mathias Malzieu, and a few more.
I got some books from Shakespeare and Company (how do I love this place!) and because they would be souvenirs from Paris on top of being simple books, I decided to go with authors I know and love.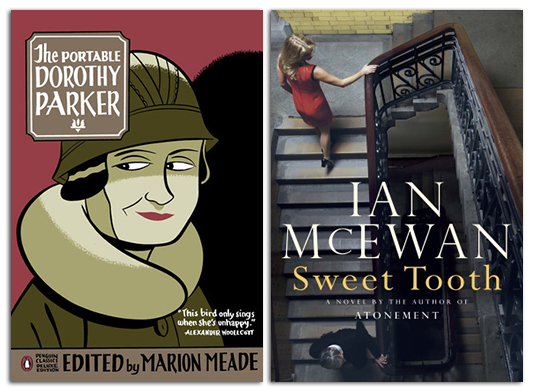 The Portable Dorothy Parker by Dorothy Parker (edited by Marion Meade) / Sweet Tooth by Ian McEwan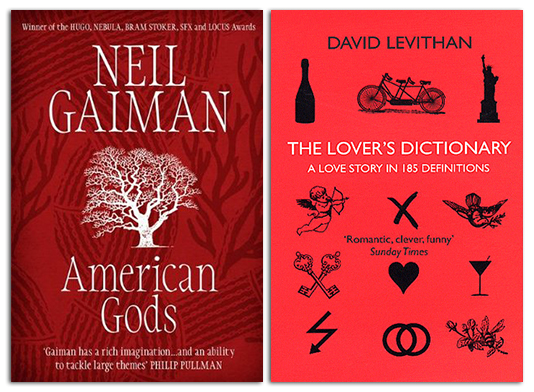 American Gods by Neil Gaiman / The Lover's Dictionary by David Levithan
What did you add to your shelves recently?