Top Ten Tuesday – Top Ten Books I Wouldn't Mind Santa Bringing Me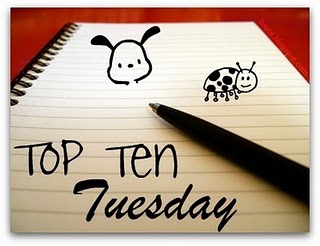 Ten Tuesday is an original feature/weekly meme created by The Broke and the Bookish. Each week is posted a new Top Ten list idea that all bloggers are welcome to discuss.
Today's Top Ten is "Books I Wouldn't Mind Santa Brining Me" – which will also be known as "A Barely Subtle Attempt at Begging for Some Christmas Gifts" after I accidentally send the link to the Man of the House.
It's hard to select only ten, but I went with books that would suit my mood right now.
1 – Sweet Tooth by Ian McEwan : This has been compared a few times to McEwan's Atonement, which I loved, but the little I know about the book would have intrigued me anyway : London, Cold War, romance and spies, oh my!
2 – The Lucky Ones by Anna Godbersen : Already, the conclusion to this series! While I didn't enjoy it as much as The Luxe, I'm still really looking forward to more of Godbersen's entertaining brand of historical fiction.
3 – The Darkest Minds by Alexandra Bracken : YA, dystopia, kids with unique abilities. Heard great things about it and definitely want to read it!
4 – Redshirts by John Scalzi : A humorous take on science-fiction. I really want this one, as not only would I probably enjoy it, I think the Man of the House would, too (this is getting more subtle by the minute!)
5 – Stormdancer by Jay Kristoff : A Japan inspired fantasy YA novel. This one has had some great reviews, as well as some very critical ones (mainly about staying true to its inspiration, I believe). Still, I can't wait to read it too!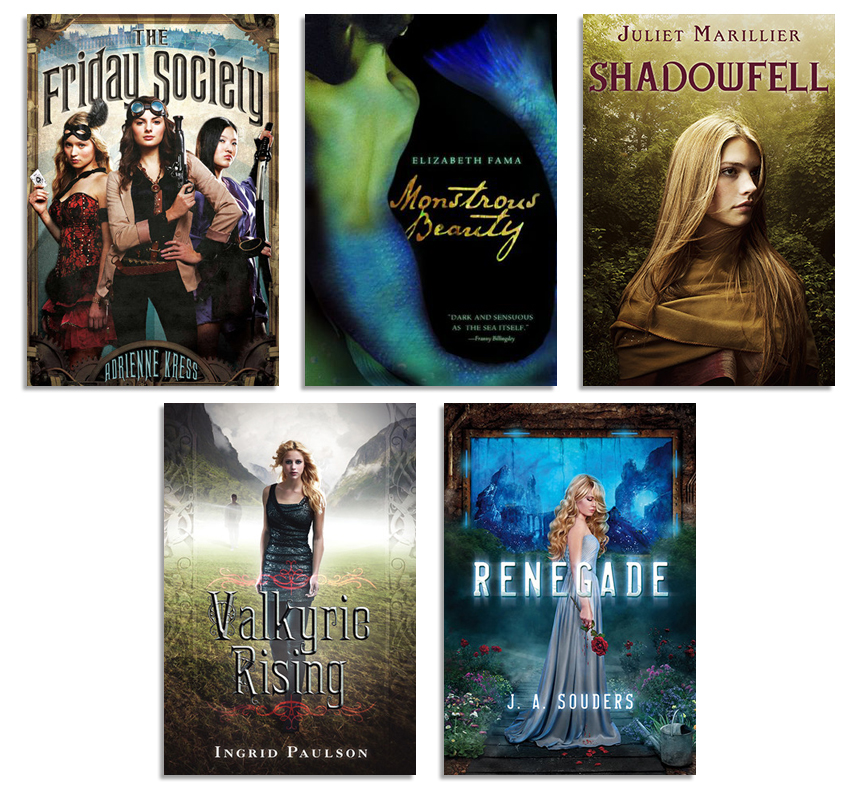 6 – The Friday Society by Adrienne Kress : I've been wanting this one ever since the cover was revealed and I got to read the summary. It's a December release so Christmas is the perfect time to finally get it, right?
7 – Monstrous Beauty by Elizabeth Fama : This sounds like a darker take on the Little Mermaid. Read amazing reviews about it!
8 – Shadowfell by Juliet Marillier : I have a long love affair with Juliet Marillier, so I'm excited about reading her YA novel.
9 – Valkyrie Rising by Ingrid Paulson : I haven't seen many YA novels inspired by Norse mythology, so this sounds very intriguing!
10 –Renegade by J. A. Souders : This one has such a great premise (underwater utopia!) that it has to get on my shelves!
So, what are some books you wouldn't mind getting under the Christmas tree?