Giveaway : Pick Your Summer YA Novel!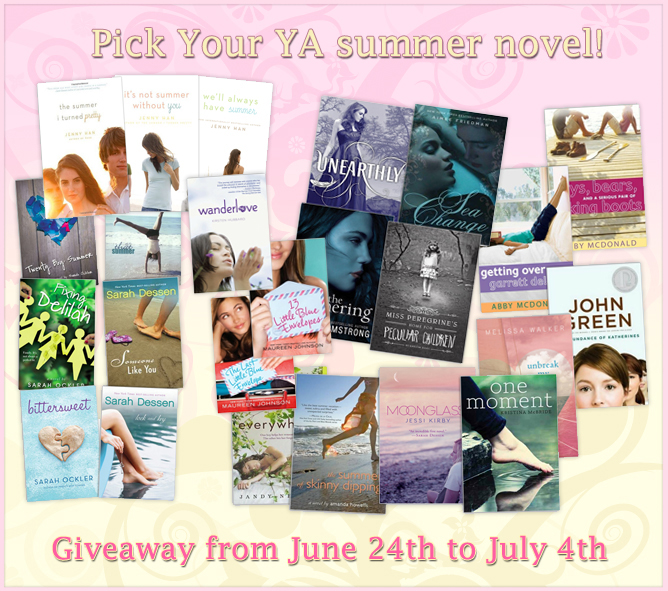 Happy Sunday All!
Summer is here and, finally, I have a new giveaway for you all!
Because I couldn't pick one book I wanted to share with you all, I thought it would be fun to give you the choice between some of my favorite YA novels. Also, I'm trying something new by giving you the choice between a paper copy, or an ebook copy!
How to Enter :
View yesterday's post for the selection available : YA Reading for Sunny Days : A Reading List for the Summer
Pick the book you'd want to receive if you win this giveaway!
Giveaway is open worldwide, anywhere where Book Depository ships. Click here to see if Bookdepository ships to your country! If you'd prefer an ebook copy, make sure that you have an amazon.com account and that the book is available for you!
One regular entry per person. Get one extra entry by tweeting about the giveaway! Multiple entries will automatically be deleted!
Fill out this form to enter the giveaway!

Winner will be contacted via email!
Have fun!