Waiting on Wednesday – 8
"Waiting On" Wednesday is a weekly event, hosted at Breaking the Spine, that spotlights upcoming releases that we're eagerly anticipating.
This week, two books by a favorite author of mine, Juliet Marillier. Her Sevenwaters series is a must read and I absolutely can't wait to have the next book in my hands! But first, I am also super excited by the coming of her YA series, Shadowfell.
* * *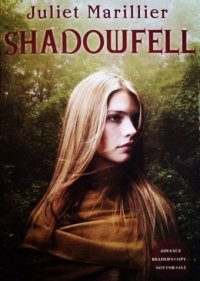 Shadow fell by Juliet Marillier
(Shadowfell, book 1 - September 11th, 2012)
Its name is spoken only in whispers, if the people of Alban dare to speak it at all: Shadowfell. The training ground for rebels seeking to free their land from the grip of the tyrannical king is so shrouded in mystery that most believe it to be a myth.
But for Neryn, Shadowfell's existence is her only hope. She is penniless, orphaned, and utterly alone – and concealing a treacherous magical power that will warrant her immediate enslavement should it be revealed. She finds hope of allies in the Good Folk, fey beings whom she must pretend she cannot see and who taunt her with chatter of prophecies and tests, and in a striking, mysterious stranger, who saves her from certain death but whose motives remain unclear. She knows she should not trust anyone with her plans, but something within her longs to confide in him.
Will Neryn be forced to make the dangerous journey alone? She must reach Shadowfell, not only to avenge her family and salvage her own life, but to rescue Alban itself.
* * *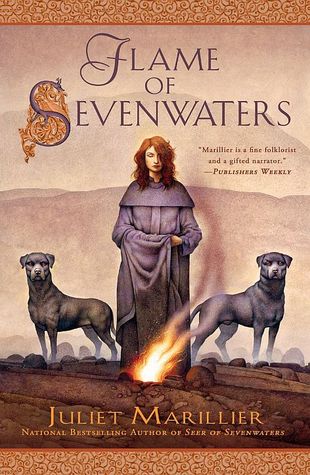 Flame of Seventwaters by Juliet Marillier
(Sevenwaters, book  6 – November 6th, 2012)
Maeve, daughter of Lord Sean of Sevenwaters, was badly burned as a child and carries the legacy of that fire in her crippled hands. After ten years she's returning home as a courageous, forthright woman with a special gift for taming difficult animals. But while her body's scars have healed, her spirit remains fragile, as she fears the shadows of her past.
Sevenwaters is in turmoil. The fey prince Mac Dara has become desperate to see his only son, who is married to Maeve's sister, return to the Otherworld. To force Lord Sean's hand, Mac Dara has caused a party of innocent travelers on the Sevenwaters border to vanish.
When Maeve finds one of the missing travelers murdered in the woods, she and her brother Finbar embark on a journey that may bring about the end of Mac Dara's reign — or lead to a hideous death. But if she is successful, Maeve may open a door to a future she has not dared to believe possible…
* * *
What are you waiting on this week?